CHOICE AND ASSESSMENT OF A TECHNIQUE OF PLANNING IN MANAGEMENT OF PRODUCTION RESOURCES OF THE RURAL ENTERPRISES
Keywords:
rural enterprises, management of production resources, quality of planning, technique of planning
Abstract
The relevance and problem of a research is caused by need of the choice of theoretical and methodical base of reforming and improvement of planning of production activity of the rural enterprises. Research purpose is the analysis of degree of quality of planning of activity of the agricultural enterprises during the different periods of time when not only different techniques of planning were applied, but also there was respectively a different ideology of process of planning. . Being based on conclusions of the carried-out analysis, it is possible to establish what methodical approaches have the right for existence further, taking into account improvement. Method of a research is the comparative analysis of rejections of actual data from planned data on two groups of indicators. Results: considerable differences as planning on two groups of indicators are revealed, trends of their behavior which demonstrate imperfection of all technique of production planning, but not techniques of planning of the analyzed indicators or objects of a research are established. It is offered to refuse a standard method of planning of factorial indicators and to replace it with method of expert evaluations.
Downloads
Download data is not yet available.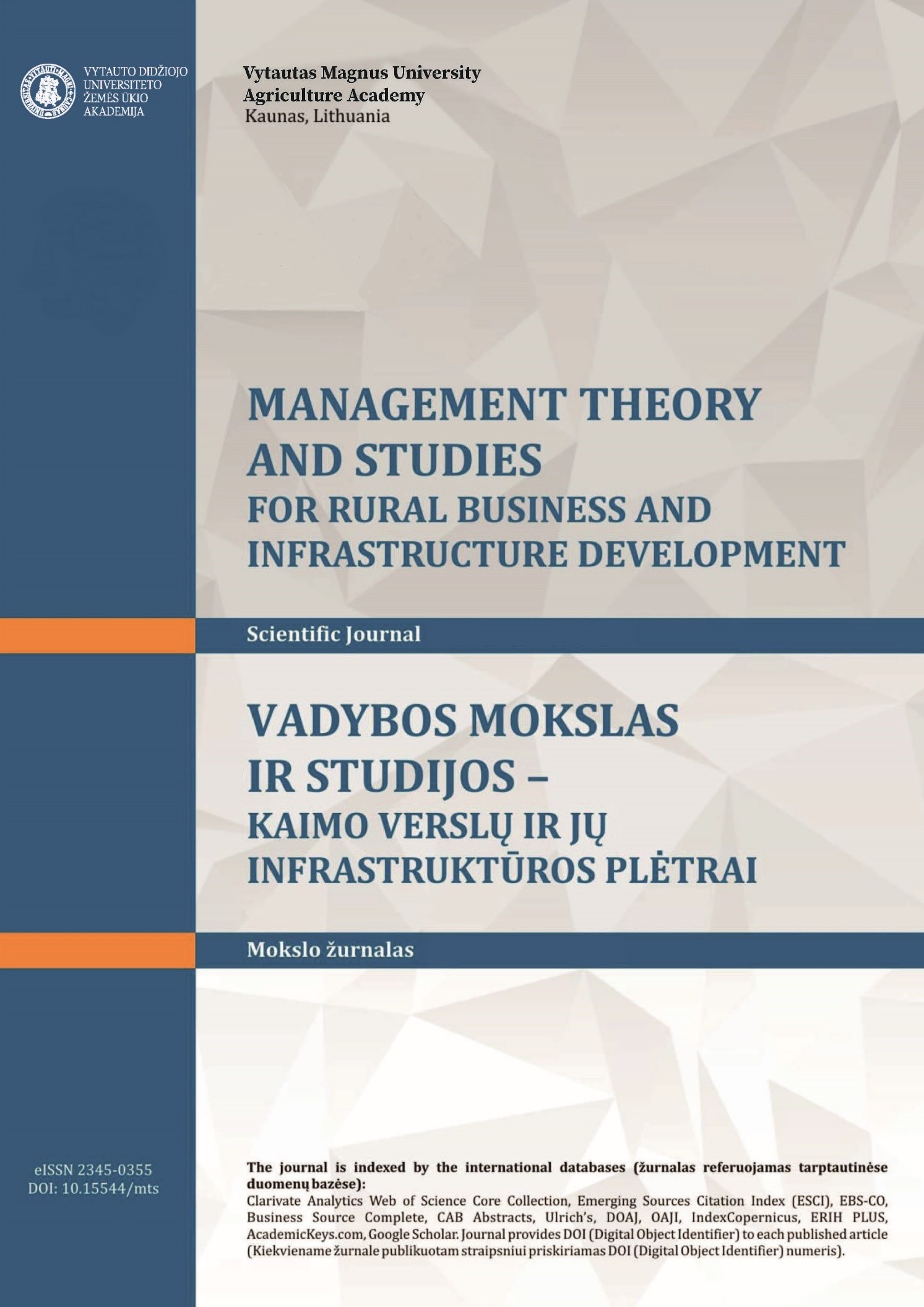 Downloads
How to Cite
Ovcharenko, I., Prus , N., Koreniev , E., & Bogdanov , R. (2020). CHOICE AND ASSESSMENT OF A TECHNIQUE OF PLANNING IN MANAGEMENT OF PRODUCTION RESOURCES OF THE RURAL ENTERPRISES. Management Theory and Studies for Rural Business and Infrastructure Development, 42(2), 108–117. https://doi.org/10.15544/mts.2020.11