MODELING AND FORECASTING OF THE INTEGRATED INDEX OF INNOVATION ACTIVITY OF REGIONS
Keywords:
innovation activity, integrated index, modeling, forecasting, region, regional economic system, sustainable development, voivodships
Abstract
In the article the authors propose a methodical approach to modeling and forecasting the innovative activity of regional economic systems, as well as its testing on the example of Polish voivodships. The methodical involves the calculation of integrated indices of innovation activity of regions, taking into account the correlation analysis of evaluation indicators and calculations of coefficients of impact on the integrated index, which allows to predict the most influential indicators of innovation activity of regions and integrated index. For forecasting, a scenario approach is used, which provides an approximate approximation of the forecast parameter, which allows using two or three iterations to obtain a forecast of the integrated index of innovation activity of regional economic systems. The proposed methodological approach to forecasting the innovation activity of regions will help focus the efforts of regional authorities on the most influential factors of innovation activity of specific regional economic systems, which will achieve the goal of sustainable development based on innovative economic development of regions.
Downloads
Download data is not yet available.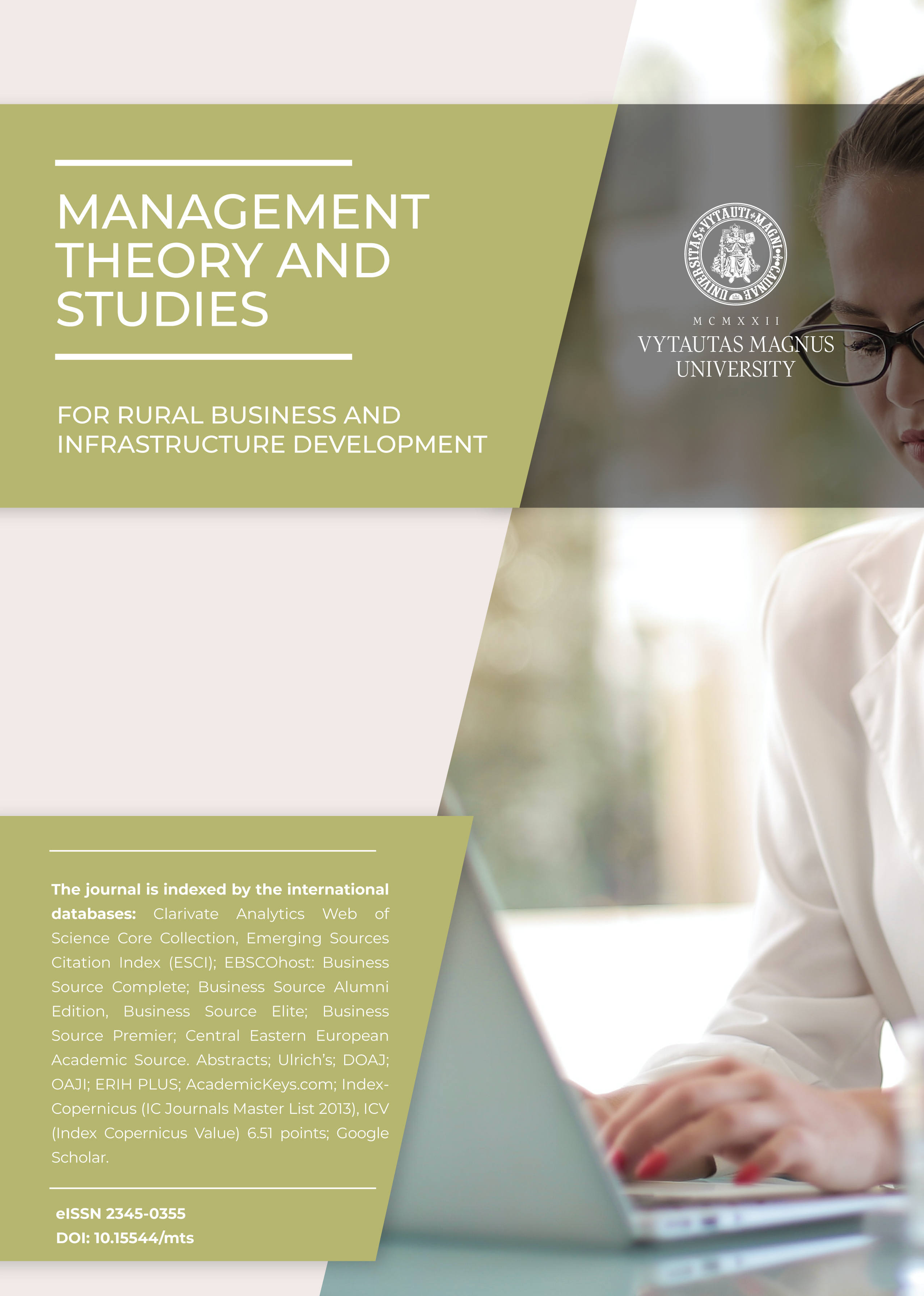 Downloads
How to Cite
Popelo, O., Tulchynska, S. ., Tulchynckiy, R. ., Khanin, S. ., & Hrechko, A. . (2021). MODELING AND FORECASTING OF THE INTEGRATED INDEX OF INNOVATION ACTIVITY OF REGIONS . Management Theory and Studies for Rural Business and Infrastructure Development, 43(2), 307–315. https://doi.org/10.15544/mts.2021.27