DIAGNOSTICS AND MAKING DECISION IN CONFLICT MANAGEMENT AT THE ENTERPRISE
Keywords:
Conflict, diagnostics, enterprise, management, transformation
Abstract
The period of overcoming crises in society due to pandemics, declining economic growth, social stratification, job loss in business is characterized by political and social instability, which creates conflict situations at all levels of the social hierarchy. The transformation of modern political and economic institutions, the development of processes of reforming society are accompanied by a deepening of the contradictions between the interests and needs of different social groups and individuals. The purpose of the article is to review the main sources and causes of conflicts, and also ways to solve them in the enterprise. The main methods of resolving resource conflicts are: negotiations, information and clarification of conflicts. Conflicts of goals, values and communications are also resolved using the most effective methods inherent in these types of conflicts.
Downloads
Download data is not yet available.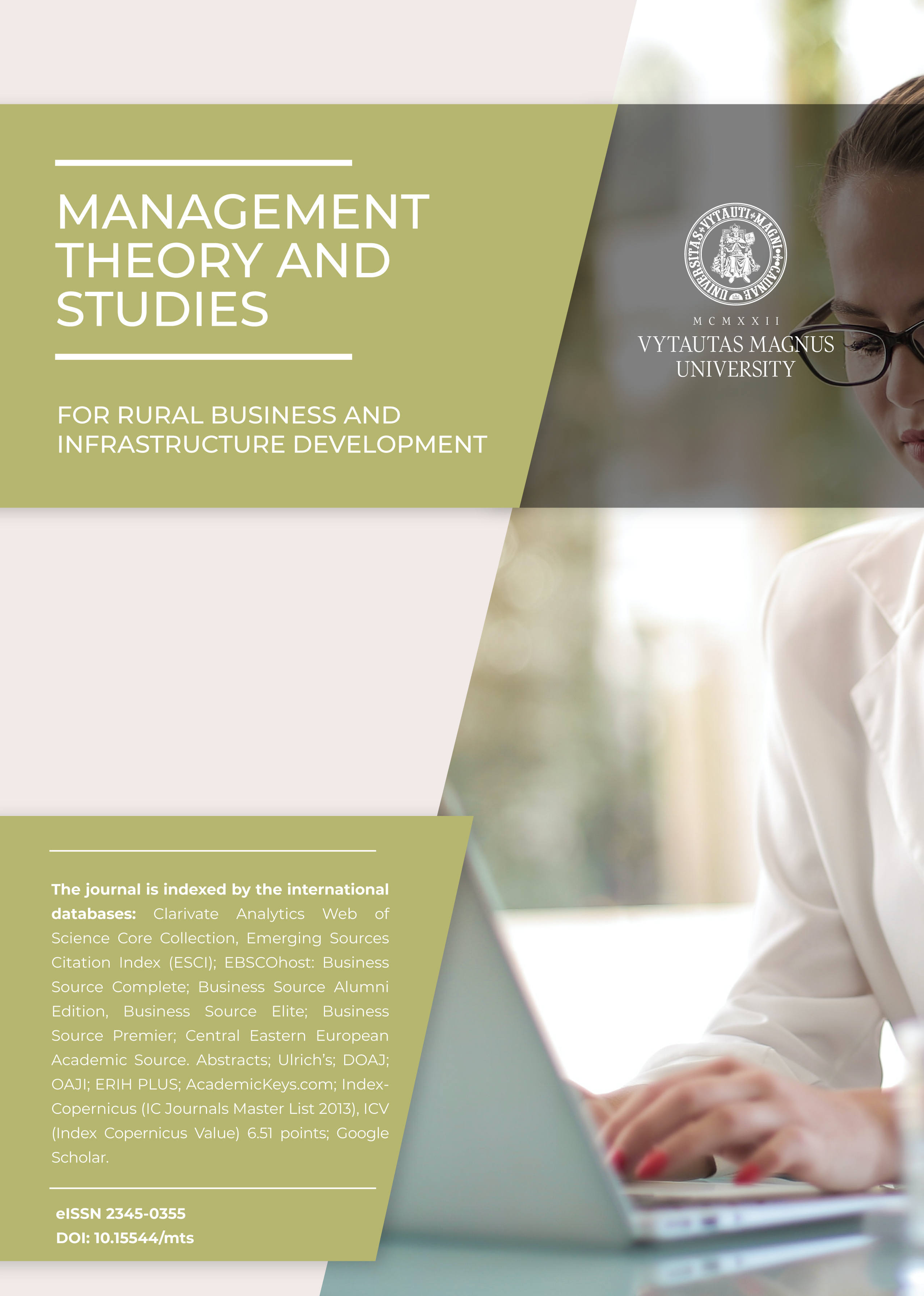 Downloads
How to Cite
Semenchenko, A., Nazarova, G., Semenchenko, A., Nazarov, N., & Urdukhanov, R. (2021). DIAGNOSTICS AND MAKING DECISION IN CONFLICT MANAGEMENT AT THE ENTERPRISE. Management Theory and Studies for Rural Business and Infrastructure Development, 43(2), 259–268. Retrieved from https://ejournals.vdu.lt/index.php/mtsrbid/article/view/2325