CHALLENGES AND OPPORTUNITIES FOR DIGITAL INNOVATIVE HUBS DEVELOPMENT IN EUROPE
Keywords:
digital hub, rural business, innovation, agrihub, investment, European program
Abstract
Digitalization serves as a catalyst for game-changing innovations in European rural business. Thereby, the study of digital innovative hubs is relevant. The current research problem lays upon the understanding of main challenges and opportunities in order to foster digital innovative hubs development in rural areas. The investigation methodology is based on the digital innovation concept explaining their role in achieving rural business benefits. Firstly, the paper aims to provide scientific review of digitalization impact on rural business development. Secondly, the aim is to examine the challenges for rural business digitization. The findings of this study have a number of practical implications, concerning opportunities for providing support of digital innovative hubs in Europe, increasing the potential of competitive business development in rural area.
Downloads
Download data is not yet available.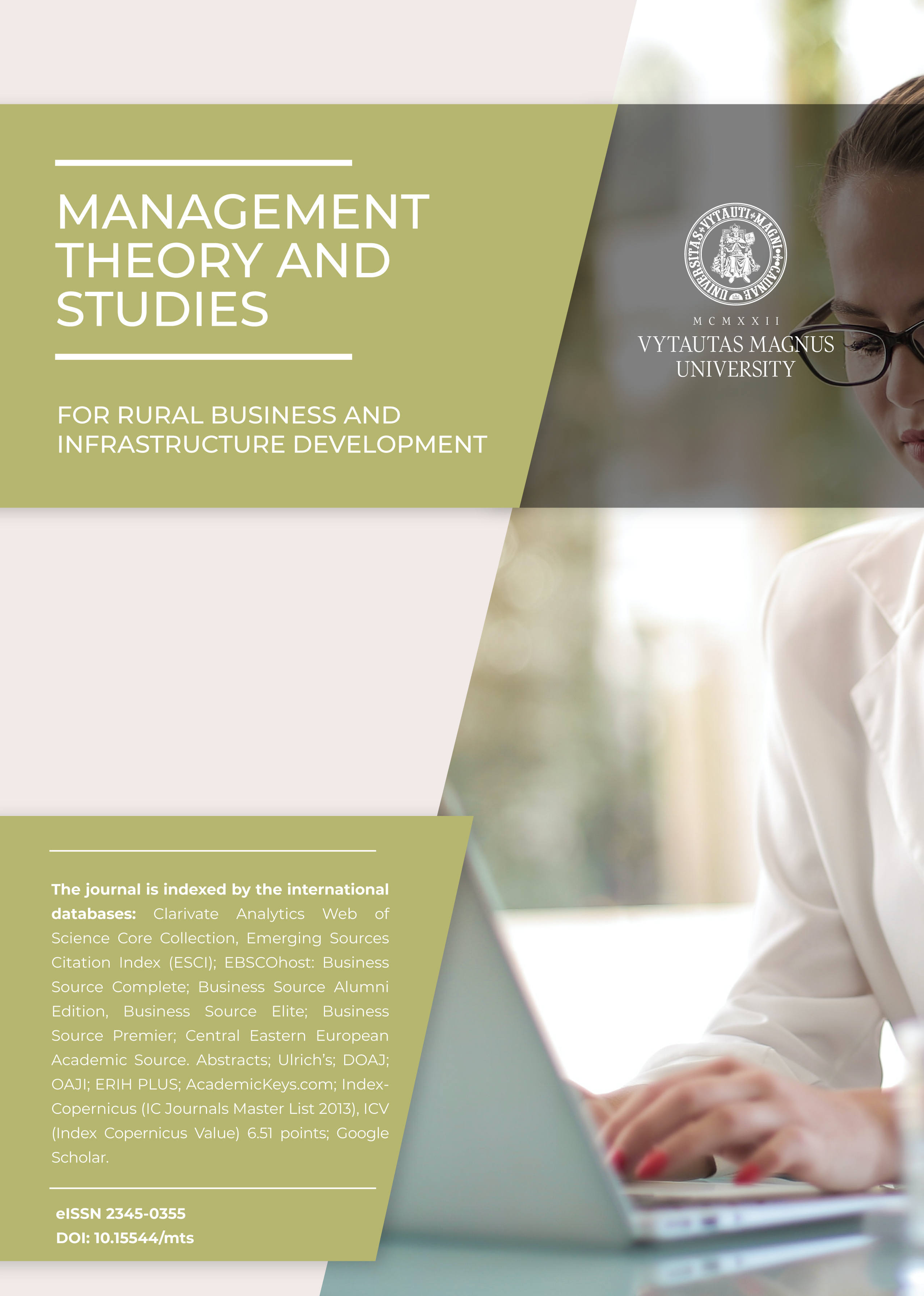 Downloads
How to Cite
Gernego, I., Dyba, M., & Onikiienko, S. (2021). CHALLENGES AND OPPORTUNITIES FOR DIGITAL INNOVATIVE HUBS DEVELOPMENT IN EUROPE. Management Theory and Studies for Rural Business and Infrastructure Development, 43(2), 298–306. Retrieved from https://ejournals.vdu.lt/index.php/mtsrbid/article/view/2050