FOREIGN ECONOMIC SECURITY STRENGTHENING IN THE CONTEXT OF GEOPOLITICAL REORIENTATION
Keywords:
Foreign economic security, geopolitical reorientation, international economic relations, strengthening external competitiveness, Ukraine's economy., ekonominis saugumas santykiuose su kitomis valstybėmis, geopolitinis persiorientavimas, tarptautiniai ekonominiai santykiai, išorės konkurencingumo stiprinimas, Ukrainos ekonomika.
Abstract
The relevance of the article is due to the dynamic political, social and economic processes, which carry both threats and opportunities for the foreign economic security of state, provision of which becomes a key task of government and key to existence of state itself. The purpose of the articleis to identify the threats to foreign economic securityin the context of geopolitical reorientation and to determine, on this basis, ways to strengthen of foreign economic security. Research methods: comparative analysis and assessment of the dynamics of the main indicators of the national economy of Ukraine and its interaction with the external environment in 2006-2017. Results: identified internal and external threats to national economic security; identified key factors of foreign economic security of Ukraine; proposed ways to strengthen foreign economic security. For achieving positive trends in macroeconomical indicators government should use modern mathematical and econometrical methods to monitoring situation as to national economic securityand adjusting geopolitical strategy according to these indicators.
Downloads
Download data is not yet available.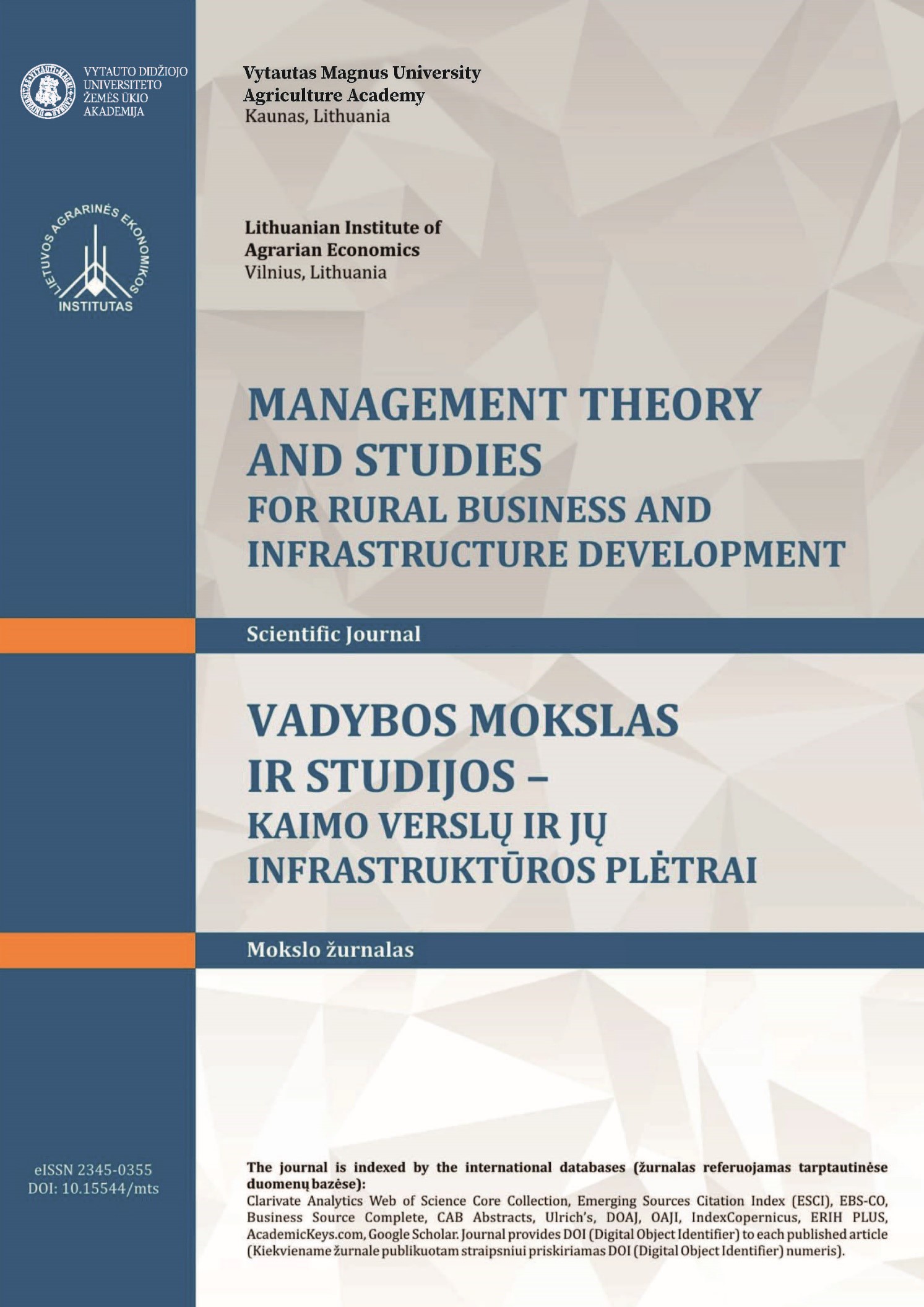 Downloads
How to Cite
Fleychuk, M., Ganski, U., Kutsyk, V., & Tsybouski, V. (2019). FOREIGN ECONOMIC SECURITY STRENGTHENING IN THE CONTEXT OF GEOPOLITICAL REORIENTATION. Management Theory and Studies for Rural Business and Infrastructure Development, 41(1), 12–24. https://doi.org/10.15544/mts.2019.02