GLOCALIZATION OF REGIONAL INNOVATION DEVELOPMENT
Keywords:
GLOCALIZATION, INNOVATION, DEVELOPMENT, SYSTEM, REGION, PARADIGM, Socially responsible behavior, CAPITAL
Abstract
This paper summarizes the arguments within the scientific discussion on the issue of global-local interactions of a region and usage of its synergy for the innovation development. Glocalization concept provides combination of global and local issues of innovation development that is an competitive advantage for a region. The main purpose of the research is to determine paradigm shift from traditional to modern regional innovation policy under conditions of glocalization based on the modern European research, experience of European countries' regions and reveal prospects of its implementation in Ukraine. The relevance of the decision of this scientific research is that the concepts of globalization and comprehensive integration have reached their limits, it can be stated the beginning of the era of glocalization - global cooperation, focusing on local resources and local competitive advantages. Investigation of glocalization of regional innovation development in the paper is carried out in the following logical sequence: theoretical background, concept formation, strategic vectors determination. The proposed in the paper methodological approach to the regional innovation policy formation is based on the following principles of glocalization: systematicity, multilevel governance, cross-sectoral co-operation (a horizontal coordination), dialectics of global and local dimensions, priority of national interests, effectiveness, uniqueness, resource availability, sustainable development. The paper presents the results of the theoretical analysis of glocalization concept implementation in the innovation sphere, which showed that regional innovation policy formation in an era of glocalization is based on the concept of complementary combination of the glocal components of innovative development of the regions, namely: local, which is expressed through the effectiveness of innovation activity in a region, global (effectiveness of international cooperation in the innovation sphere) and regulating institutions. Regional innovation systems determined as a conceptual basis of regional innovation policy and global-local interactions. The importance of social capital for innovation development and practical implementation of glocalization concept is revealed. The research empirically confirms and theoretically proves that glocal innovative development of regions, although aimed at overcoming the disproportions of socio-economic levels, but at the expense of other instruments – that is the mobilization of its own reserves in accordance with an independently developed program of action. The research is relevant for Ukraine and other countries with powerful innovation potential in the aspect of building an effective national innovation system.
Downloads
Download data is not yet available.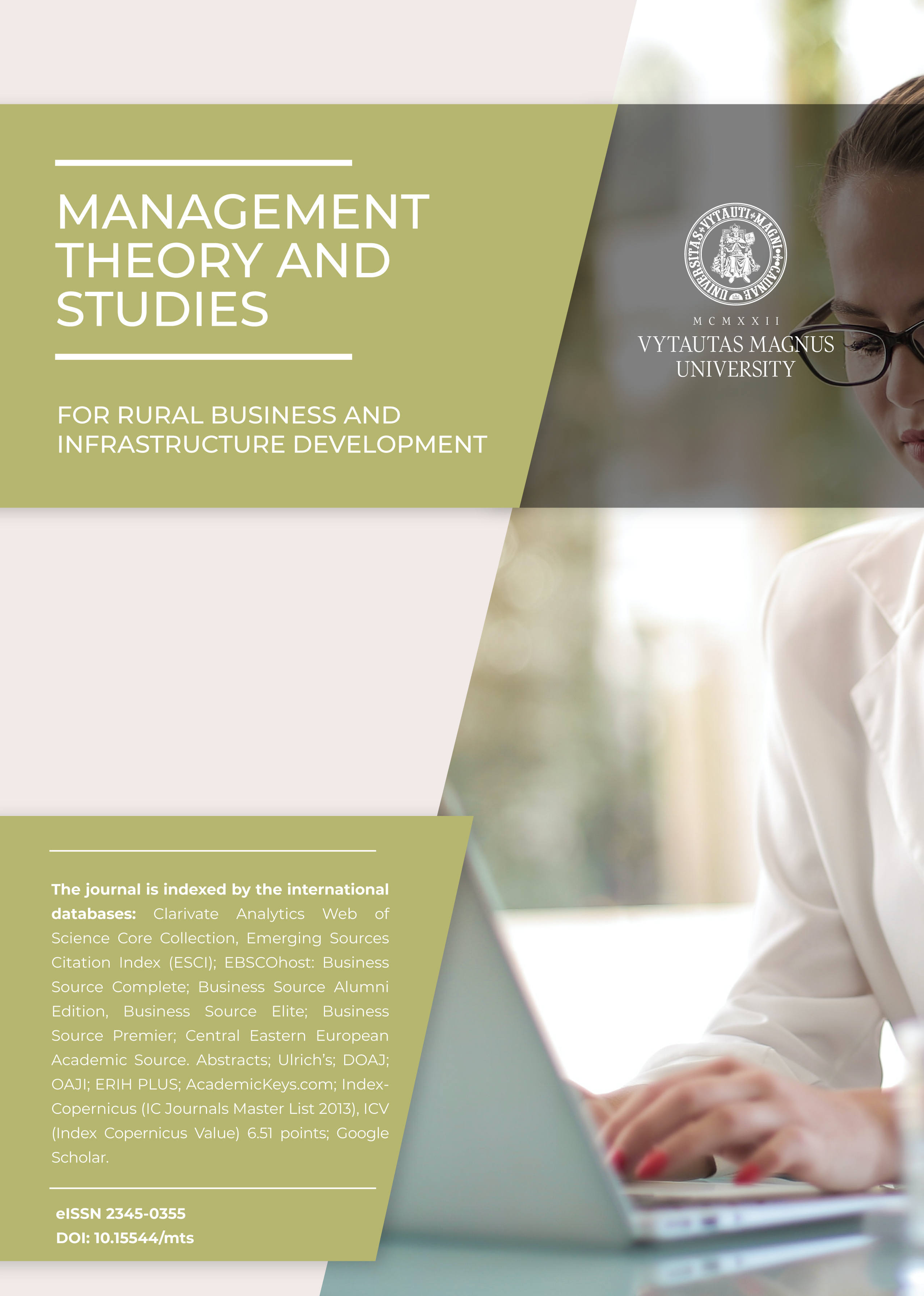 Downloads
How to Cite
Iermakova, O., Kamińska, B. ., Voicilas, D. M. ., Laiko, O., Hetman, O., Zabarna, E., & Halytsia, I. (2021). GLOCALIZATION OF REGIONAL INNOVATION DEVELOPMENT . Management Theory and Studies for Rural Business and Infrastructure Development, 43(2), 195–205. Retrieved from https://ejournals.vdu.lt/index.php/mtsrbid/article/view/1425