REVISITING CONTEMPORARY RESEARCH ON CREATIVITY IN LITHUANIA
Keywords:
creativity, creatology matrix, meta-analytic study, Lithuania
Abstract
In this study, contemporary research on creativity was investigated by conducting the analysis of scientific articles in peer-reviewed journals published within the period from January 1996 to December 2018. The search was performed in the Lithuanian Academic Electronic Library (eLABa) entering search terms "kūrybingumas" (creativeness) and/or "kūrybiškumas" (creativity). The meta-analysis was conducted based on Magyari-Beck's (1990, 2010) taxonomy for the meta-analytical study on creativity, which classifies creativity research employing a matrix. The total of 109 articles were chosen for the analysis after applying the exclusion criteria. Freeman-Halton exact test was used to compare distributions of aspects or levels across disciplines. In addition to typological classification, word frequency analysis was performed in Psychology, Business Administration, Philosophy and Education disciplines and main context keywords and themes in each discipline were revealed. Seeking to identify possible topics in all articles with available full content in pdf (N=80), this dataset was analyzed employing qualitative analysis and processing it with NVivo10 qualitative data analysis software.
Downloads
Download data is not yet available.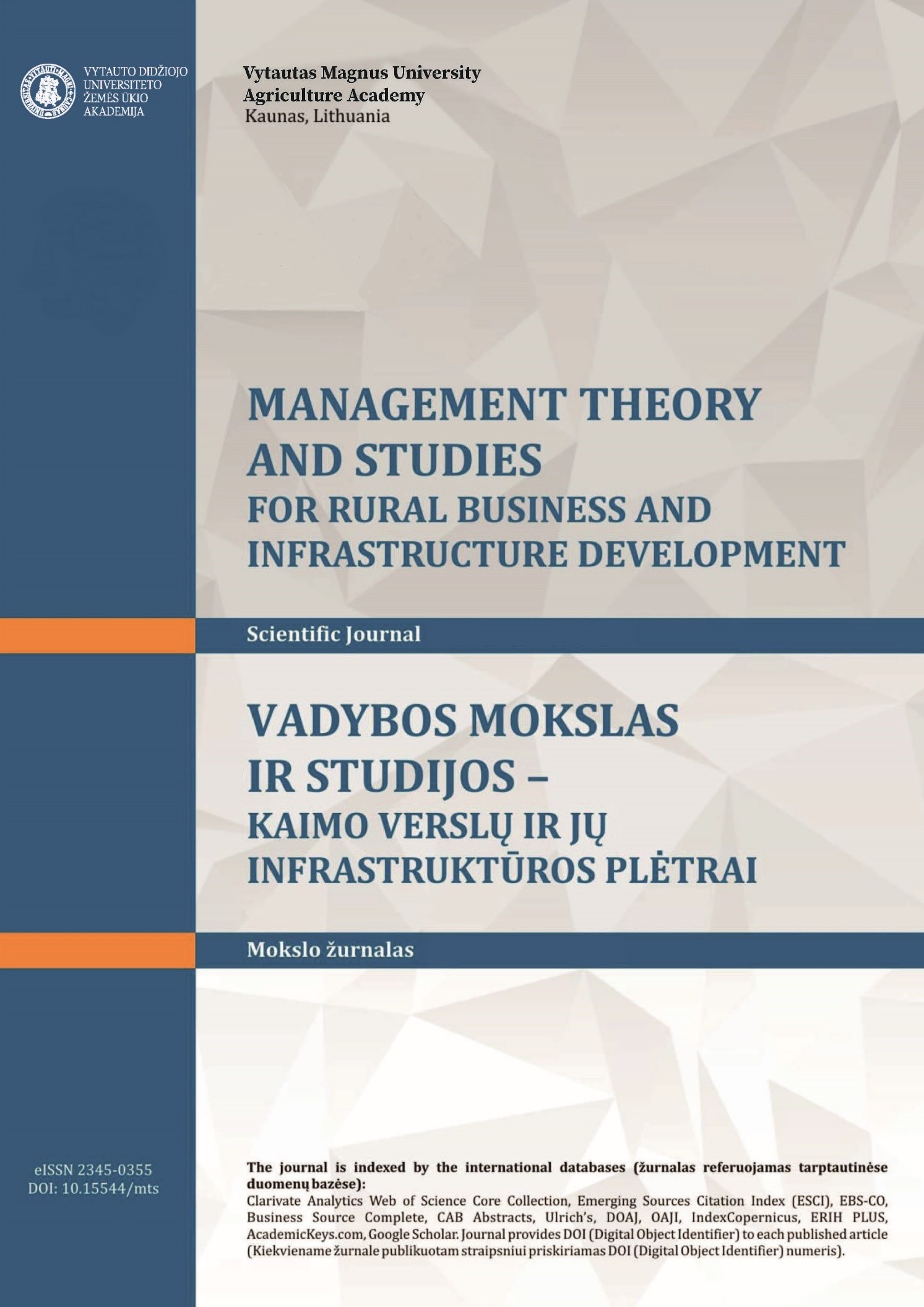 Downloads
How to Cite
Vveinhardt, J., & Ganusauskaitė, A. (2020). REVISITING CONTEMPORARY RESEARCH ON CREATIVITY IN LITHUANIA. Management Theory and Studies for Rural Business and Infrastructure Development, 42(2), 206–213. https://doi.org/10.15544/mts.2020.20