INNOVATION AS AN IMPORTANT PRODUCTION FACTOR AND A FACTOR IN INCREASING THE INVESTMENT ATTRACTIVENESS OF THE AGRICULTURAL SECTOR
Keywords:
innovation, book value, asset, exclusive licenses, investment attractiveness, valuation
Abstract
The paper considers the approaches to determination of the main investment attractiveness indicators by the approved methods. It is established that the investment attractiveness of financial statements in the modern world is increasingly dependent on innovative, i.e. intangible assets. It is determined that the main indicators characterizing the investment attractiveness are those of financial stability, business activity, assets, liquidity of assets and profitability. The purpose of the study is to identify the impact of intellectual property on the level of investment attractiveness of financial statements and to improve their balance reporting approaches. The methodology for identifying, evaluating and balancing intellectual property assets has been developed. Its effectiveness is established according to the simulated balance by way of example of the Рlant Production Institute nd. a. V. Ya. Yuryev of National Academy of Agrarian Sciences of Ukraine financial statements.
Downloads
Download data is not yet available.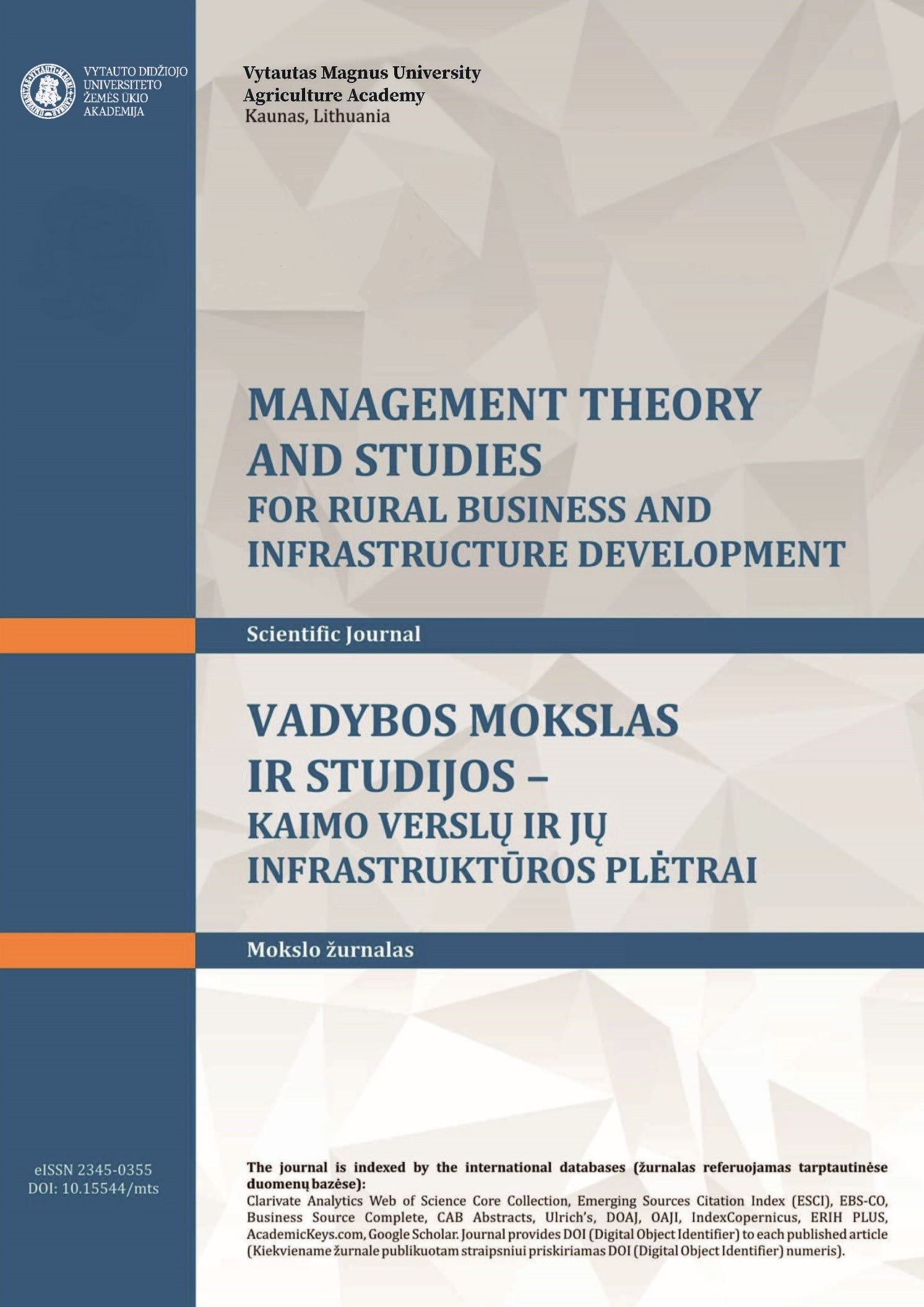 Downloads
Published
2021-01-15 — Updated on 2021-01-25
How to Cite
Bilochenko, A., Stoliarchuk, N., Matviienko, A., Kyrylov , Y., Sadovska, I., & Khioni, H. (2021). INNOVATION AS AN IMPORTANT PRODUCTION FACTOR AND A FACTOR IN INCREASING THE INVESTMENT ATTRACTIVENESS OF THE AGRICULTURAL SECTOR. Management Theory and Studies for Rural Business and Infrastructure Development, 42(4), 458–465. https://doi.org/10.15544/mts.2020.47 (Original work published January 15, 2021)