Apologetics and Didactics in the Sermons of Archbishop Mečislovas Reinys, the Servant of God
Keywords:
archbishop Mečislovas Reinys, apologetics, church teaching, Catholic organizations, awareness of believers, sermon
Abstract
Archbishop Mečislovas Reinys had a great influence on interwar Lithuanian society. He tirelessly preached the truths of faith both as the coadjutor bishop of Vilaviškis and as the archbishop of Vilnius. He tried to convey the teachings of the Church through sermons. While leading Lenten retreats or visiting parishes, he delivered long, problematic, but at the same time simple didactic sermons. The article highlights the themes of Archbishop Mečislovas Reinys' sermons, analyzes their apologetic and didactic nature.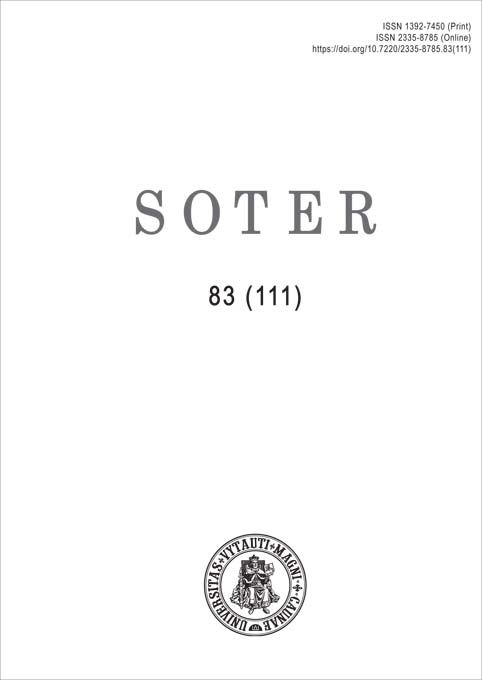 Downloads
Section
Christian Education and Psychology