Preparation for the Sacrament of Marriage as a Factor in the Change of Worldviews of the Fiancés
Keywords:
Sacrament of Matrimony, preparation for the Sacrament of Matrimony, Church marriage, change in worldviews
Abstract
The article analyses the preparation for the Sacrament of Matrimony as a factor of change in the worldview of fiancés. It is based on Church documents (an overview of the importance given to marriage and preparation for it in the Church's teaching), statistical data (an analysis of the dynamics of marriages and divorces in Lithuania between 1993 and 2021), and the experiences of fiancés who are preparing for a Church marriage. The paper presents the results of a study which sought to find out the changes in young people's attitudes towards family, marriage, sexuality and faith during engagement courses and additional programmes (weekend retreats, catechesis, seminars). The study revealed that the changes in young people's attitudes towards marriage, sexuality and family planning, as well as in their relationship with their faith and the Church, and in their religious practices, are influenced by the information they receive in the marriage preparation courses, the discussions with the course leaders and invited guests (medical doctors, clergy, teachers of natural family planning, married couples), as well as the additional programmes for engaged couples, such as weekend retreats, catecheses, seminars, etc.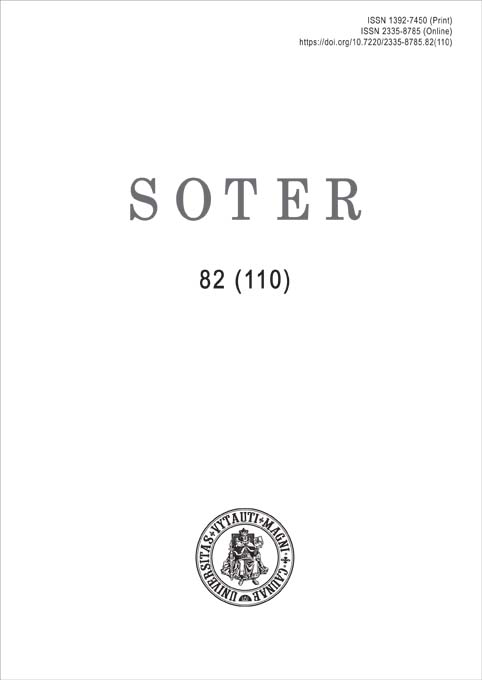 Downloads
Section
Christian Education and Psychology