Sacral Aspects and Iconographic Analysis of the Art Treasures of the Šunskai Church of St. Mary Magdalene
Keywords:
Šunskai Church, ecclesiastical art, sacred art values, sacred space, authenticity
Abstract
This article discusses ecclesiastical art in a time perspective. Its task in the course of history is to present to the faithful not only the narrative of the Scripture but to convey the reality of the otherworldly reality, to inspire a desire to follow Christian truths, and to quote modern ecclesiastical documents. As a practical basis for discussing these topics, we take a look at the Church of St. Magdalene in Šunskai, its exterior and interior solutions. We overview the historical development of this town, the former house of prayer in the parish, and go deeper into the works of art in it. The three main altars of this church and the paintings in them are analysed in detail, from an artistic, historical and theological point of view. By analysing the individual parts of the altars and the paintings in them, the aim is to trace their original location, looking for connections with the former chapel that was there in the second half of the 18th century and the church that was built in 1795 which did not survive to this day. The text emphasizes the importance of preserving historical artistic values in churches, restoring the authentic environment of the house of worship as an important part of the identity of the local community with which it can identify.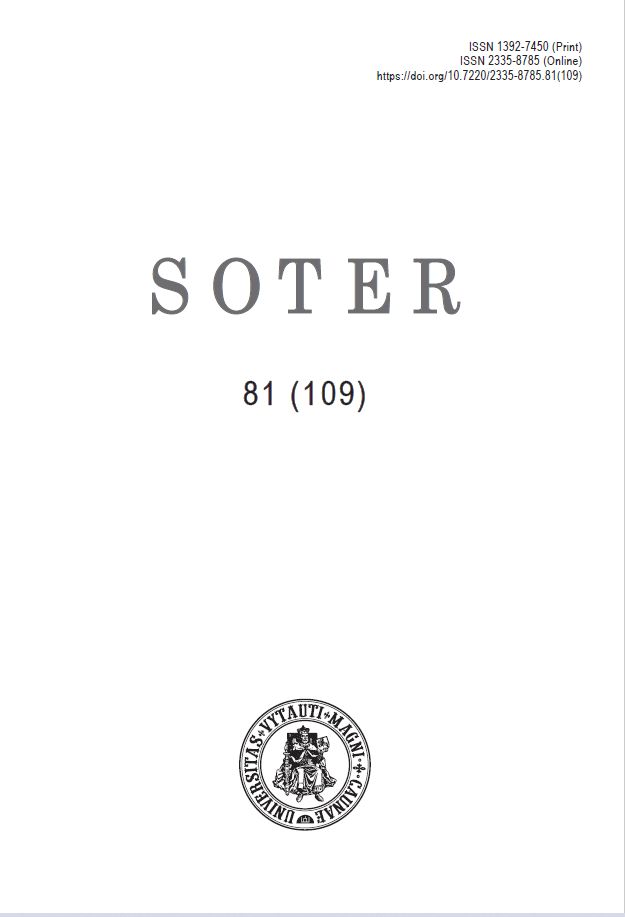 Downloads
Section
Christian Culture and Religious Studies