Basics of Monastic Life according St. Teresa of Avila (St. Teresa of Jesus)
Keywords:
St. Teresa of Avila, monastic life, basics, foundation
Abstract
The article presents St. Jesus Teresa's monastic life basis and their sources. They are presented not only in the legislative sense, but they are studied in St. Teresa's life, works and mission. St. Teresa's reformation, establishment of monasteries gave the Church a new form of contemplative and apostolic life that brought and continues to bear much fruit. The construction of a good building also depends on a good foundation. The concepts and interaction of monastic life and charisma, the dynamics of the formation of the basics of monastic life are revealed. The article highlights the main characteristics of the founder and the communities necessary to create a good monastic foundation which help to serve the Church in the service of Christ, the profound conversion of the individual and the community, the reconciliation of being and action, and so on. The basis of monastic life are not only legal documents and tradition, but also the fruit of the founder's charisma, life, scriptures and apostolate, adaptation to one's age, knowledge of the Spirit of God and signs of the age. The community needs to diagnose the life of its own time, to look at community life: what has been sworn and how does it live? Another basis for the community is to respond to God's call to listen to what the Spirit is saying to the Church.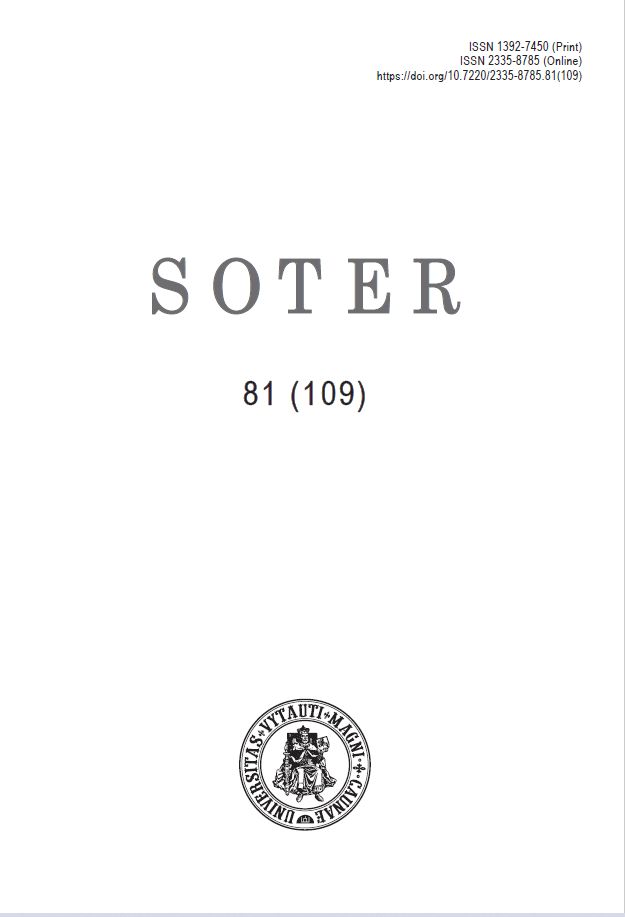 Downloads
Section
Theology and Philosophy