Theopoetics of Prayer: Between Drama and Saint Insanity
Keywords:
prayer, theology, poetry, dramatism, the Holy Trinity, language
Abstract
The article analyses poems by Swiss poet, theologian Kurt Marti German poet, theologian Dorothee Sölle, Lithuanian poets Vytautas Petras Bložė and Sigitas Geda. They are treated through the prism of dialogue between Christianity and literature, the principles of literary theology. The main problem is the poetic manifestation of prayer, its content and forms in the authors' works. Relevant aspects of prayer theology for this study are as follows: the origin of the Holy Trinity, mystical experience, transcendence and everyday life, the interplay of sacrum and profanum, the dramatic nature of faith and its expression, the linguistic nature of prayer, etc.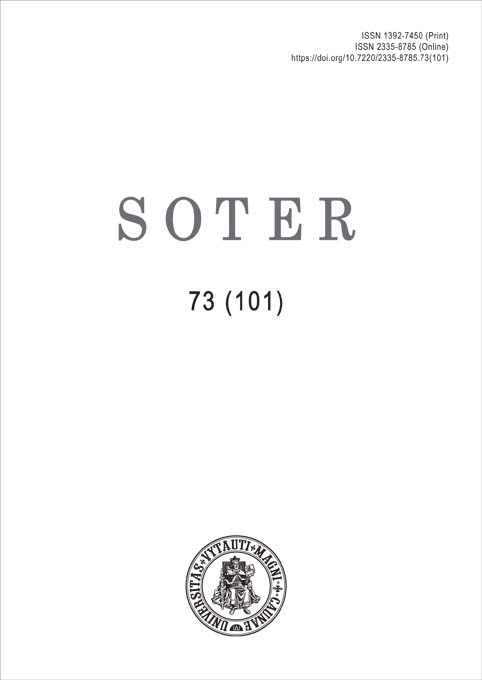 Downloads
Section
Christian Culture and Religious Studies