The Role of Quality in Higher Education and Lifelong Learning in Entrepreneurship Competencies of Undergraduate Students
Ali Asgari

Birjand University, Iran

Hossein Shokouhi Fard

Birjand University, Iran

Fatemeh Tirgoo

Birjand University, Iran
Keywords:
Higher Education, Lifelong Learning, Entrepreneurial Competencies
Abstract
The main objective of this research is to investigate the role of quality in higher education and lifelong learning competencies in entrepreneurship competencies of undergraduate students. The statistical population of this study was all undergraduate students. The descriptive correlational research method was used. For collecting data these questionnaires were used: the Liberal Entrepreneurship Competency Questionnaire (2007), Mantz Academic Quality in Higher Education (1995) and the Life-Long Learning of Wielkiewicz and Meuwissen (2014). The results showed that the entrepreneurial and lifelong learning competencies are at a good level. There is also a positive and significant relationship between lifelong learning and entrepreneurship competencies.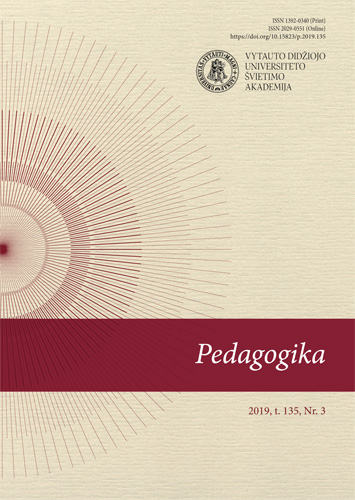 How to Cite
Asgari, A., Fard, H. S., & Tirgoo, F. (2019). The Role of Quality in Higher Education and Lifelong Learning in Entrepreneurship Competencies of Undergraduate Students. Pedagogika, 135(3), 240-256. https://doi.org/10.15823/p.2019.135.13
Copyright (c) 2019 "Pedagogika", Authors
This work is licensed under a Creative Commons Attribution 4.0 International License.