The Integrated PBL-DMM: A Learning Model to Enhance Student Creativity
Nurkhairo Hidayati

Universitas Negeri Malang; Universitas Islam Riau, Indonesia

Siti Zubaidah

Universitas Negeri Malang, Indonesia

Endang Suarsini

Universitas Negeri Malang, Indonesia

Henry Praherdhiono

Universitas Negeri Malang, Indonesia
Keywords:
Learning Model, Student Creativity, Problem-Based Learning, Digital Mind Maps
Abstract
The present study aimed to test the effectiveness of two learning models, namely Problem-Based Learning (PBL) and Integrated Problem-Based Learning and Digital Mind Maps (PBL-DMM) in improving student creativity. This experiment employed a pretest-posttest control group design and involved 103 participants. An essay test was used to evaluate the participants' creativity. The results showed that both PBL and PBL-DMM had an effect on creativity, yet among these two learning models, PBL-DMM was considered more effective to boost student creativity.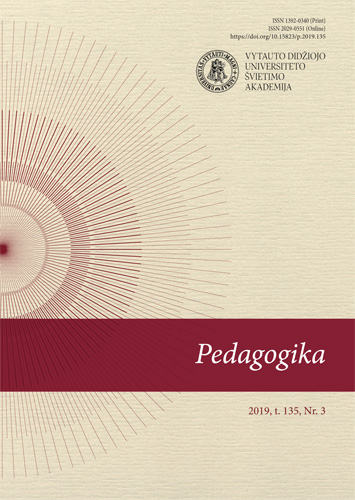 How to Cite
Hidayati, N., Zubaidah, S., Suarsini, E., & Praherdhiono, H. (2019). The Integrated PBL-DMM: A Learning Model to Enhance Student Creativity. Pedagogika, 135(3), 163-184. https://doi.org/10.15823/p.2019.135.9
Copyright (c) 2019 "Pedagogika", Authors
This work is licensed under a Creative Commons Attribution 4.0 International License.