Investigating the Association Between University Teachers' Professional Autonomy and Their Innovation Performance
Oksana A. Gavrilyuk

Professor V.F. Voino-Yasenetsky Krasnoyarsk State Medical University, Russia

Elena G. Tareva

Moscow City University, Russian Federation

Anastasiya V. Lakhno

University of North Georgia, USA
Keywords:
teacher's development, professional autonomy, creativity, innovation performance, autonomy-oriented approach, foreign language teaching
Abstract
The purpose of this paper is to investigate both - theoretical and practical aspects in association between foreign language teachers' professional autonomy and their innovation performance under the current educational circumstances. The findings demonstrate that the development of innovative university teachers is possible in the framework of the autonomy-oriented approach that gets the teachers to be involved in intensive analysis and project activity, based on an analysis and a review of teachers' personal learning and professional experience in a wide range of educational context.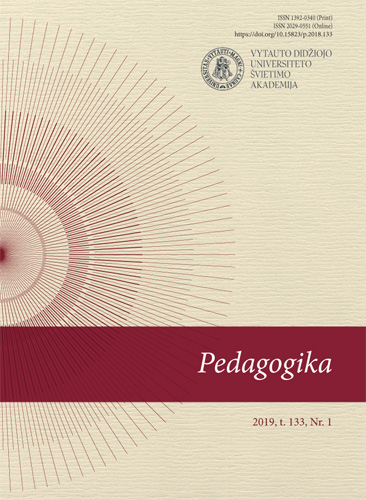 How to Cite
Gavrilyuk, O. A., Tareva, E. G., & Lakhno, A. V. (2019). Investigating the Association Between University Teachers' Professional Autonomy and Their Innovation Performance. Pedagogika, 133(1), 128-148. https://doi.org/10.15823/p.2019.133.7
Copyright (c) 2019 Pedagogika
This work is licensed under a Creative Commons Attribution-ShareAlike 4.0 International License.