Student Experience on the Development of Transversal Skills in University Studies
Giedrė Valūnaitė Oleškevičienė

Mykolas Romeris University

Andrius Puksas

Mykolas Romeris University

Dalia Gulbinskienė

General Jonas Žemaitis Military Academy of Lithuania

Liudmila Mockienė

Mykolas Romeris University
Keywords:
transversal skills, university studies, phenomenological research, development, interview
Abstract
The Bologna Process envisioned the idea of the development of transversal skills in the course of higher education. Recent research on education acknowledges the fact that higher education including university studies is already facing the turn towards inclusive transversal skills development. The current research focuses on the development of student transversal skills in university studies. It is aimed at the investigation of the phenomenon of the development of student transversal skills in university studies. The objective of higher education covers more than simply employability of graduates although employment outcomes are important. Higher education is a versatile process, which provides students with the possibilities to develop their knowledge, skills, attitudes in order to enable them to actively participate in the wider society by being involved in active citizenship and successful professional careers. Our research reveals that the development of transversal skills depends on both internal personal characteristics and external social factors including colleague influence, exchanging ideas and also institutional impact. The research participants also reveal their perception that their transversal skills are substantially improved on their university studies; however, they also stress their perceived needsfor developing certain transversal skills which are necessary in professional work life, such as communication and foreign languages, ability to apply innovations and creativity, analytical skills and critical thinking, learning to learn and time management.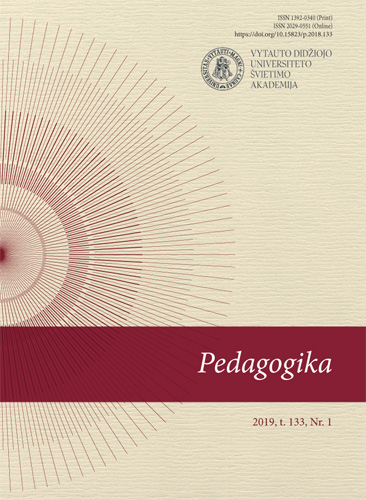 How to Cite
Valūnaitė Oleškevičienė, G., Puksas, A., Gulbinskienė, D., & Mockienė, L. (2019). Student Experience on the Development of Transversal Skills in University Studies. Pedagogika, 133(1), 63-77. https://doi.org/10.15823/p.2019.133.4
Copyright (c) 2019 Pedagogika
This work is licensed under a Creative Commons Attribution-ShareAlike 4.0 International License.