Discussion Task Model in EFL Classroom: EFL Learners' Perception, Oral Proficiency, and Critical Thinking Achievements
Jaya Nur Iman

University of Indo Global Mandiri, Indonesia

Nike Angraini

University of Indo Global Mandiri, Indonesia
Keywords:
discussion task model, EFL learners' perception, oral proficiency, critical thinking
Abstract
This research was aimed to investigate the implementation of discussion task model toward the EFL learners' oral proficiency achievement (OPA) and critical thinking achievement (CTA). Non-equivalent, pre-test, post-test control group design of comparison group design has been employed in this research. Oral proficiency rubric, critical thinking rubric, and a set of the questionnaire were used to assess the EFL learners' OPA and CTA. The research findings showed that (1) the OPA and CTA levels in the experimental group were in the good category in which it was much better than that in the control group. (2) Statistically, the discussion task model gave a significant improvement and a significant mean difference between the EFL learners' oral proficiency and critical thinking achievements after being taught by using discussion task model and those who were not. (3) There was a significant contribution to the aspect of oral proficiency and aspect of critical thinking toward the total of oral proficiency and total of critical thinking achievements where the highest contribution in the aspect of OPA and CTA was fluency and context. (4) The EFL learners gave positive perception of the discussion task model instruction in EFL classroom. In concluding, using discussion task model in EFL classroom significantly improved the EFL learners' oral proficiency and critical thinking achievements.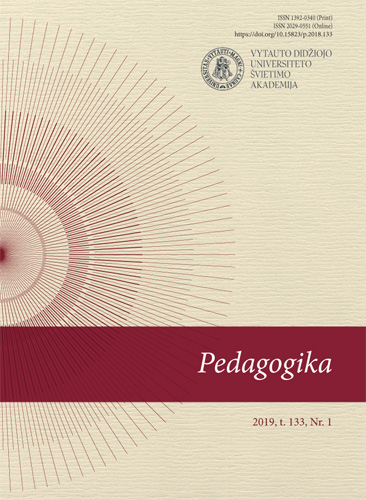 How to Cite
Iman, J. N., & Angraini, N. (2019). Discussion Task Model in EFL Classroom: EFL Learners' Perception, Oral Proficiency, and Critical Thinking Achievements. Pedagogika, 133(1), 43-32. https://doi.org/10.15823/p.2019.133.3
Copyright (c) 2019 Pedagogika
This work is licensed under a Creative Commons Attribution-ShareAlike 4.0 International License.