Cognitive and Metacognitive Aspects of Key Competency "Learning to Learn"
Marko Radovan

University of Ljubljana
Keywords:
key competences, learning to learn, cognitive strategies, metacognition, self-regulated learning
Abstract
The article analyzes the key competence of "learning to learn" from the cognitive and metacognitive perspective. "Learning to learn" is one of the competences identified by the European Commission as a key to successfully addressing the challenges of the 21st century. In this paper, we argue that the cognitive and metacognitive aspects of learning are most important to gain an understanding of this key competence and enable individuals to pursue an independent and successful learning at school and beyond. Research into these processes began in the early 1980s, especially in the fields of cognitive and educational psychology, and a lot of correlation was found between cognitive learning strategies and learning achievements. It is argued in the article, that learning to learn is a competence that needs to be developed through formal schooling and beyond. It affects changes in teaching approaches and organization of students' learning as a whole.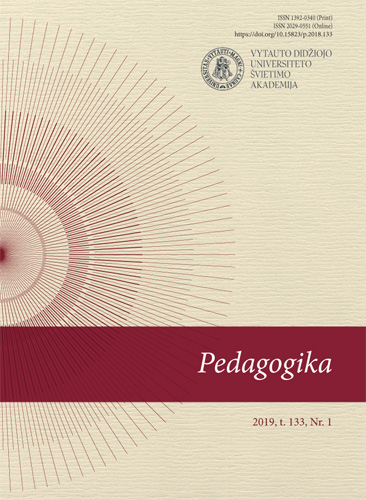 How to Cite
Radovan, M. (2019). Cognitive and Metacognitive Aspects of Key Competency "Learning to Learn". Pedagogika, 133(1), 28-42. https://doi.org/10.15823/p.2019.133.2
Copyright (c) 2019 Pedagogika
This work is licensed under a Creative Commons Attribution-ShareAlike 4.0 International License.