The Anxiety of Lithuanian as a Foreign Language in Schools of National Minorities
Keywords:
foreign language anxiety, the Lithuanian language, language learning, factor analysis, regression analysis, correlation analysis
Abstract
The aim of this study is to investigate foreign language anxiety among non-native Lithuanian pupils enrolled in 3rd and 4th grade gymnasiums where Lithuanian language is taught as L2. In addition, authors provide insights into whether factors such as gender, age, L1, and the age at which they first encountered the Lithuanian language and the age at which they first spoke Lithuanian, and did the grade of Lithuanian literature and language classes correlate with foreign language anxiety. The material for this study consists of a sociolinguistic questionnaire and a foreign language anxiety scale (adapted by the authors of this work). In total, 125 pupils participated in the research: 62 females and 63 males. Average age of the group is 17.
After conducting factor analysis, four factors were revealed in this study: fear of negative evaluation, communication apprehension in Lithuanian language, self-esteem, and anxiety related to teaching methods. These factors cause pupils anxiety in Lithuanian language classrooms. It gives rise considering why pupils feel this way, and what could be done to strengthen their selfesteem, and what could be changed in teaching methods. About 75% of pupils feel average or strong anxiety. Regression analysis showed that pupils who started using the Lithuanian language at an earlier age experienced less anxiety in the classroom. Correlation analysis revealed that anxiety levels tend to be lower when pupil get higher grades, but it is statistically significant only in female group.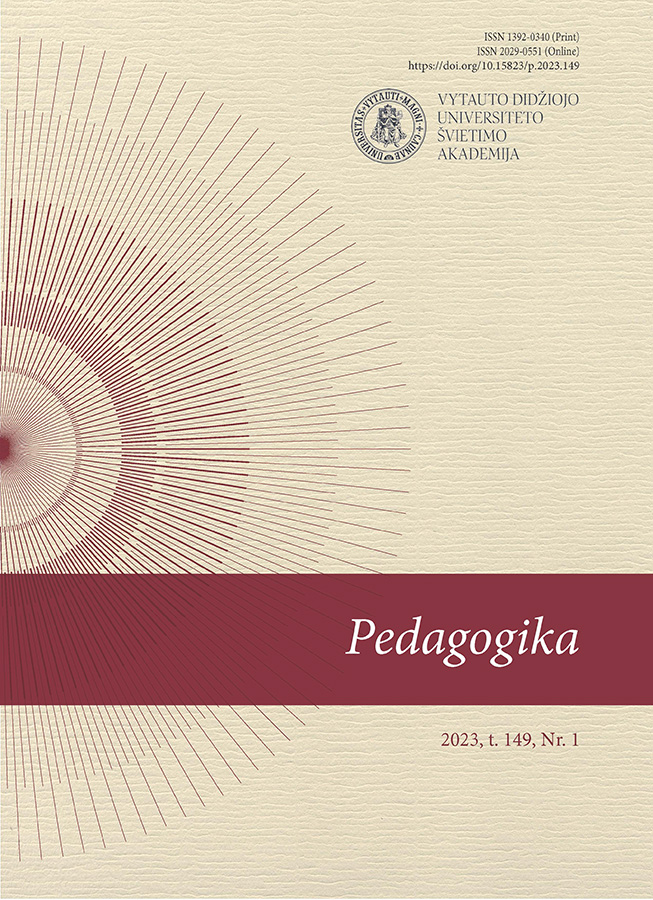 Downloads
How to Cite
Miškinytė, R., & Vilkienė, L. (2023). The Anxiety of Lithuanian as a Foreign Language in Schools of National Minorities. Pedagogika, 149(1), 143–162. https://doi.org/10.15823/p.2023.149.7
License
Copyright (c) 2023 Rugilė Miškinytė, Loreta Vilkienė
This work is licensed under a Creative Commons Attribution 4.0 International License.