The Cartography of Rhizomatic Learning of English: Unravelling Students' Nomadic Wanderings
Keywords:
rhizomatic learning, non-formal learning, informal learning, rhizome, cartography, Deleuze and Guattari
Abstract
The research aims to explore rhizomatic learning in English among upper-grade secondary school students within non-formal and informal learning contexts. The study employs the cartographic method, using thematic analysis (Braun & Clarke, 2006) to identify themes and subthemes of rhizomatic learning. Rhizomatic maps are created based on the distinguished themes and subthemes, and English abilities. Data analysis is conducted using rhizoanalysis (Masny, 2015), a (non) method grounded in the principles of a rhizome proposed by Deleuze and Guattari: connection and heterogeneity, multiplicity and rupture, cartography and decalcomania, underpin the concept of rhizomatic learning. It is important to note that students' learning journeys and paths are authentic and individualized, diverging from the traditional hierarchical "one root" learning approach. They wander and navigate through unexplored learning spaces, engaging and immersing themselves in enjoyable activities that align with their interests and preferences, thereby creating authentic and unique experiences. In addition, it should be emphasized that rhizomatic maps are dynamic and subject to change as students modify their learning directions, encounter ruptures in their path, or expand their learning. Thus, this research exemplifies the inherent instability of rhizomatic learning of English.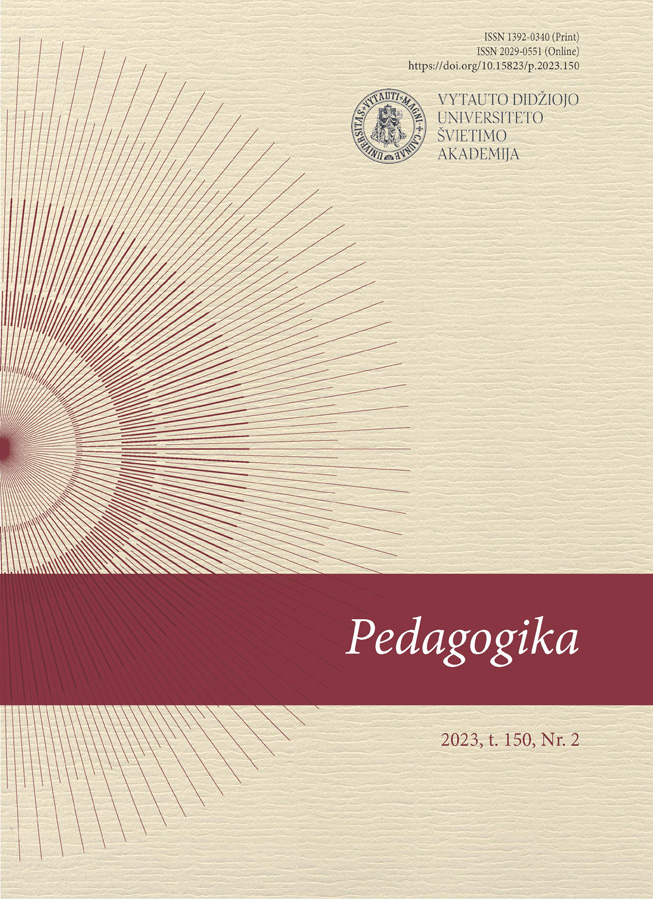 Downloads
How to Cite
Kairienė, A., & Mažeikienė, N. (2023). The Cartography of Rhizomatic Learning of English: Unravelling Students' Nomadic Wanderings. Pedagogika / Pedagogy, 150(2), 191–211. https://doi.org/10.15823/p.2023.150.10
License
Copyright (c) 2023 Aida Kairienė, Natalija Mažeikienė
This work is licensed under a Creative Commons Attribution 4.0 International License.