The Evaluation of Assessment Process and Impact on the Quality of Activity in General Education Schools
Keywords:
bendrojo ugdymo mokyklų veiklos kokybės vertinimas, procesas, poveikio vertinimas
Abstract
The article reviews the development of the evaluation of the quality of general education schools in Lithuania, analysis attitudes of the evaluated school educators to the evaluation process and their impact on positive quality changes in schools. The article is based on the results of a quantitative research. A questionnaire was prepared for data collection, which was operationalized on the basis of the concept of the Good School (2015) and the State Education Strategy 2013–2022 (2014), on which analysis dimensions and rank variable scales were formed. The sample of the research is 668 educators. The results of the research reveal attitudes of educators to the process of quality assessment of school activities, which requires attention to the positive aspects of evaluation and the problems encountered in its implementation in practice. The research revealed that the evaluation process is more positively assessed by school leaders, than teachers and the student support specialists. There is a much more positive attitude towards the evaluation process of educators working in schools with a strong expression of the characteristics of a good school. Conclusions have been formulated that the quality activity assessment model implemented in Lithuania corresponds to the progressive tendencies of evaluation change, but foreseeable and positive quality changes are not sufficiently offered. This presupposes the need to find a way to change evaluation processes by strengthening self-evaluation culture and developing systematic support for the school.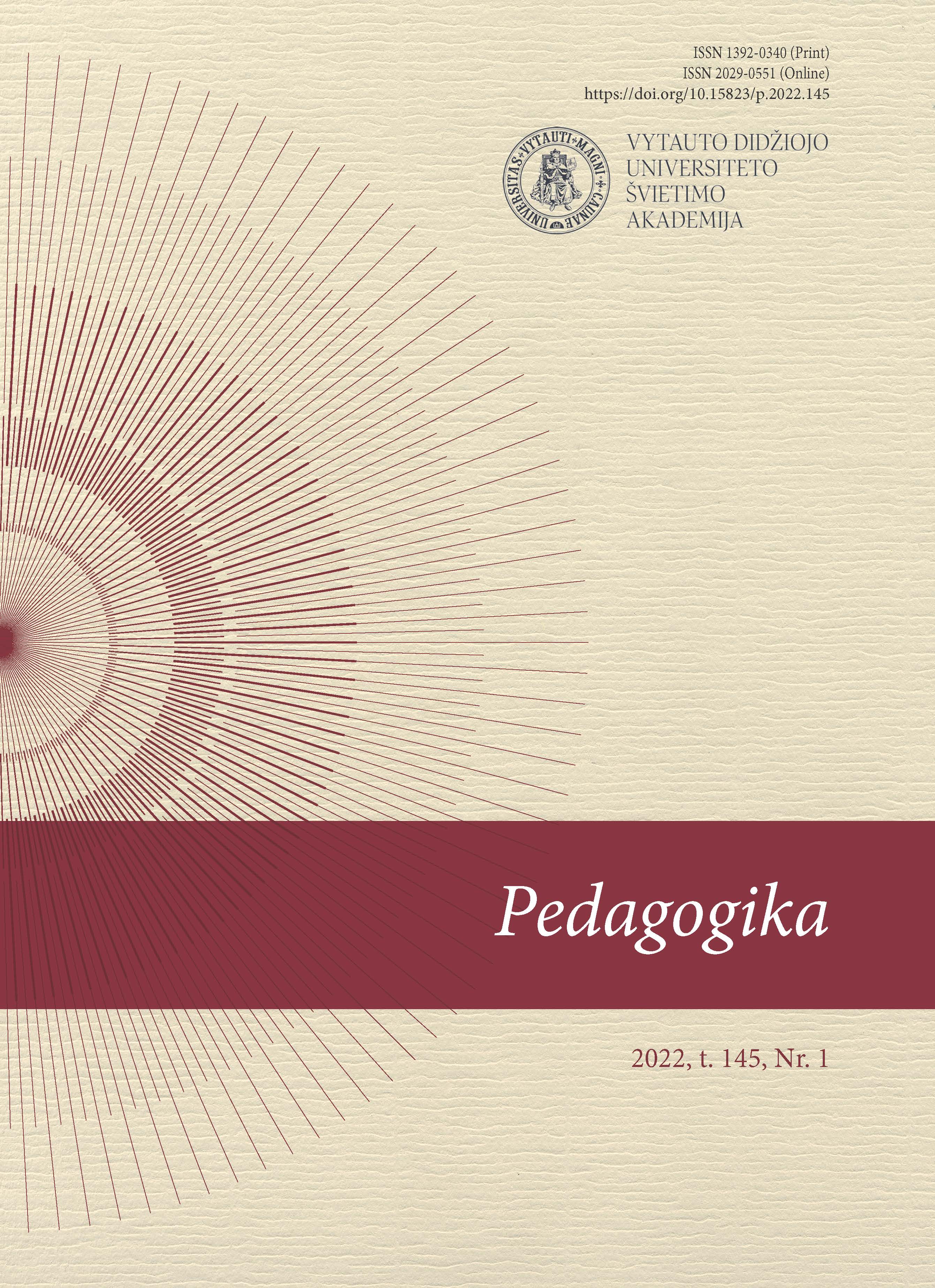 Downloads
How to Cite
Tumlovskaja, J., & Ruškus, J. (2023). The Evaluation of Assessment Process and Impact on the Quality of Activity in General Education Schools. Pedagogika, 145(1), 205–232. https://doi.org/10.15823/p.2022.145.12
License
Copyright (c) 2022 Jelizaveta Tumlovskaja, Jonas Ruškus
This work is licensed under a Creative Commons Attribution 4.0 International License.