The Notion of Arts in STEAM Concept: A Semi-Systematic Literature Review
Keywords:
arts, STEAM, semi-systematic literature review
Abstract
STEAM education has been developed in search of ways how to prepare students to live and build their lives in the knowledge society of the future. The paper, by applying to the methodology of a semi-systematic literature review, aims to reveal the notion of arts in the STEAM concept. Thirty-three articles published from of 2010 to 2019 were selected for the performance of a thematic analysis of the notion of arts in the concept of STEAM education in five aspects: Purpose of Arts, Notion and Inclusion of Arts, Arts Integration Process and Results, Arts Integration Models, and Arts Integration Contexts.
A review of the literature demonstrated that the inclusion of arts in STEAM education is ambiguous because of the diversity of both the notions of the arts and interpretations of the purpose of arts integration. Arts in STEAM education are associated with the improvement of students' academic results, the development of students' creativity, critical thinking, and cooperation skills, and thus highlighting the instrumental significance of arts education. The instrumental and internal concepts of the purpose of the arts are to be related to the equivalent and arts-supplemented integrative STEAM models. Therefore, research with the aim at deepening the notion of interdisciplinary integration in terms of diversity of the inclusion of the arts, substantiating the effectiveness of arts-integrating STEAM programmes with the identification of the process and result evaluation variables, and analysing specific cases of the STEAM programme implementation through revealing forms and ways of arts inclusion are especially relevant.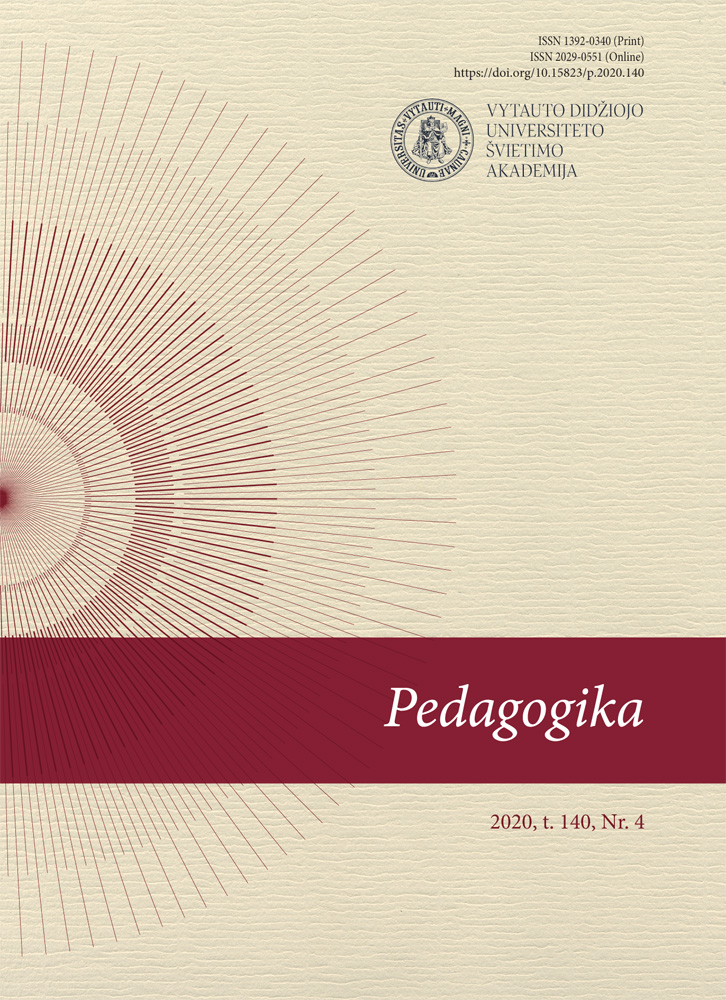 Downloads
How to Cite
Girdzijauskienė, R., & Šmitienė, G. (2023). The Notion of Arts in STEAM Concept: A Semi-Systematic Literature Review. Pedagogika, 140(4), 155–171. https://doi.org/10.15823/p.2020.140.9
License
Copyright (c) 2020 Pedagogika
This work is licensed under a Creative Commons Attribution 4.0 International License.