Can a High-Energy Diet Affect the Physical Fitness of Elite Athletes?
Keywords:
athletes, training, rational nutrition, physical fitness, energy intake
Abstract
The aim of the study was to investigate the effect of high energy diets, which were elaborated by the study authors, on the change of physical fitness of athletes of various sports. 90 athletes aged 17–30 years participated in the research. They were divided into three groups of 30 each. Our research has shown that prepared high-energy diets, used during 3 months in the preparatory period, per week-long training microcycles, had a greater positive effect on changes in the fitness of elite athletes of various sports compared to changes in the fitness of lower-performance athletes.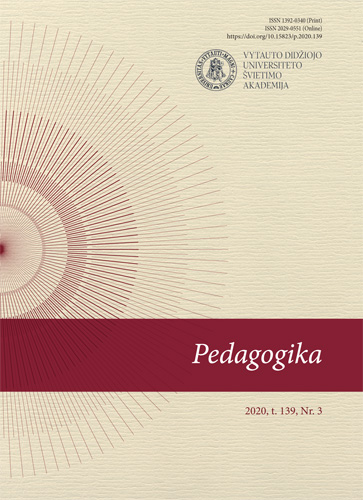 Downloads
How to Cite
Yerzhanova, Y., Madiyeva, G., Sabyrbek, Z., Dilmakhambetov, E., & Milašius, K. (2020). Can a High-Energy Diet Affect the Physical Fitness of Elite Athletes?. Pedagogika, 139(3), 239–252. https://doi.org/10.15823/p.2020.139.12