The Changes in Physical Demands between Game Parts of Junior Female Handball Players
Rasa Mikalonytė

Vytautas Magnus University, Lithuania

Rūtenis Paulauskas

Vytautas Magnus University, Lithuania
Keywords:
Team sport, LPS (local positioning system) system, distance, speed zones
Abstract
The aim of the study was to evaluate the physical effort of young handball players by analysing the movement of players during one match. The LPS (Optime Eye X4 Catapult, Australia) device was used during the game to record the physical parameters of the players (distance, changing actions, running speed, movement in the triaxial plane). Data on player workload, distance traveled during a match may be useful to physical training coaches, who can use these parameters to select specific training methods.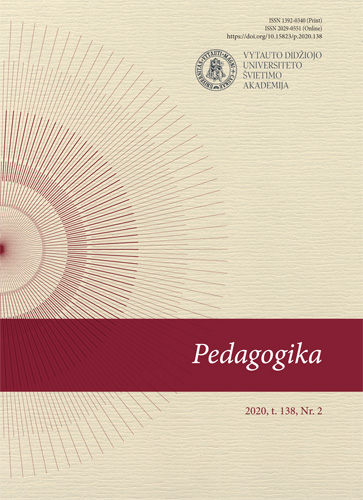 How to Cite
Mikalonytė, R., & Paulauskas, R. (2020). The Changes in Physical Demands between Game Parts of Junior Female Handball Players. Pedagogika, 138(2), 80-95. https://doi.org/10.15823/p.2020.138.5
Copyright (c) 2020 "Pedagogika", Authors
This work is licensed under a Creative Commons Attribution 4.0 International License.