The vector of Leonidas Donskis: option between homeland and conscience
Keywords:
Leonidas Donskis; Homeland; Conscience; Society; Alienation; Witold Gombrowicz; Czesław Miłosz; Writer
Abstract
The article discusses the situation of a writer who being a member of society is going through a drama in which he must choose between his homeland and his conscience. The article reviews the situation as envisaged by Leonidas Donskis and presents a model. The main focus is on the fourth form of a writer's relationship with society, i.e., the necessity to choose. A writer feels alienated from society. A dysfunctional relationship is formed which gives rise to the structure of the concept of alienation. Finally, the discussion turns to a few examples of alienation from society and homeland in the biographies of Witold Gombrowicz and Czesław Miłosz.
Downloads
Download data is not yet available.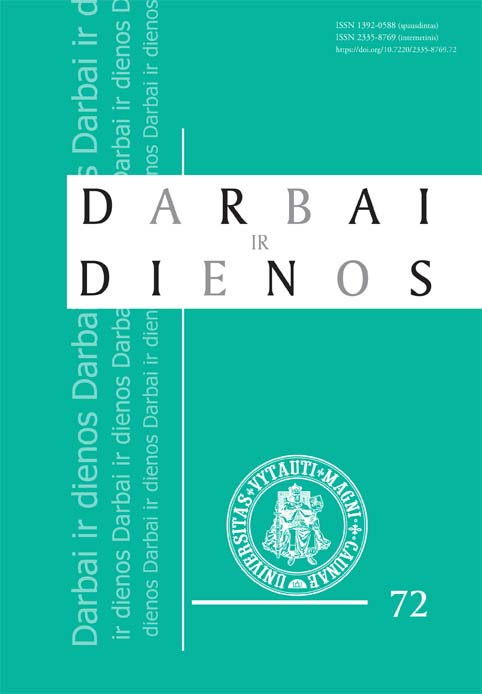 Downloads
How to Cite
Menčenkovas, Žygimantas. (2020). The vector of Leonidas Donskis: option between homeland and conscience. Deeds and Days, (72), 149–158. https://doi.org/10.7220/2335-8769.72.10