The power of top-down language planning: a comparative investigation of three European regions
Keywords:
Language planning; State-sponsored language planning; Language planning institutions; Language ideologies
Abstract
The early research in language planning (LP), focusing on state-sponsored LP, has received justified criticism in the past decades: much of the investigation had presupposed a direct influence of LP decisions on language use, oversimplifying the complex notion of power. Much of the research therefore became oriented to micro-level LP, where researchers could first observe and then explain actual changes in linguistic behaviour. In this paper, I will argue that the state-sponsored LP is still a valuable research object and that, at this stage, it would be relevant to apply the comparative perspective. To abandon this state-sponsored LP without a proper comparative body of research would mean to leave the related fields without a clear picture of their scope and power in different countries. In this paper, this is illustrated with a comparison of the three Baltic, three Scandinavian, and four ex-Yugoslavian countries. The results show huge differences in power of state-sponsored LP, leading to the conclusion that more comparative research is necessary to fully grasp its scope and influence.
Downloads
Download data is not yet available.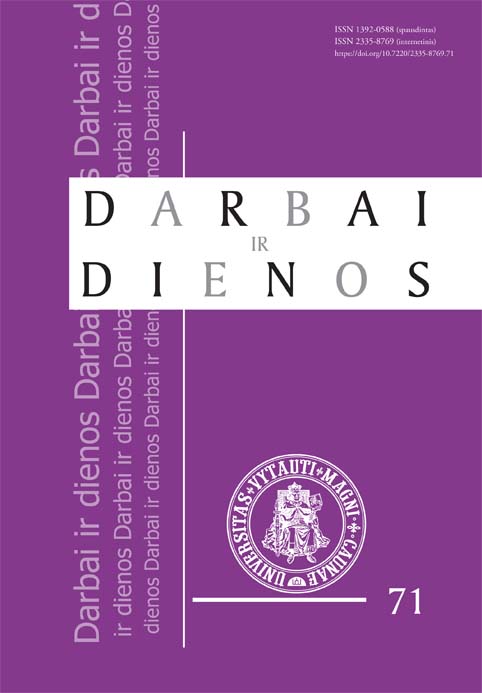 How to Cite
Vukotić, V. (2019). The power of top-down language planning: a comparative investigation of three European regions. Deeds and Days, (71), 11-31. https://doi.org/10.7220/2335-8769.71.1