The human rights conception of Andrei Sakharov: between faith in progress and commitment to humanity
Keywords:
Sakharov, Human rights, Science, Progress, Morality
Abstract
Andrei Sakharov has become a kind of symbol of the struggle for human rights, his self-sacrificing activity is a guiding standard, but there is still a lack of systematic research of his conception of human rights, explaining the "sakharovian" way of thinking in more detail. The purpose of this article is to review the essential human rights provisions of A. Sakharov and the circumstances in which they were formed. The article retrospectively reconstructs the connections between early biographical circumstances (values cherished in the family) and Sakharov's own moral posture in dissident activities and writings. The article consists of three parts, highlighting the most important facts of the early biography that may have had a significant impact; reviews the main provisions developed in its best-known texts; and his personal choices illustrating Sakharov's worldview. Sakharov's symbolic expression "I believe in the strength of the human mind and spirit" has become a leitmotif of his worldview and a hallmark of his human rights conception.
Downloads
Download data is not yet available.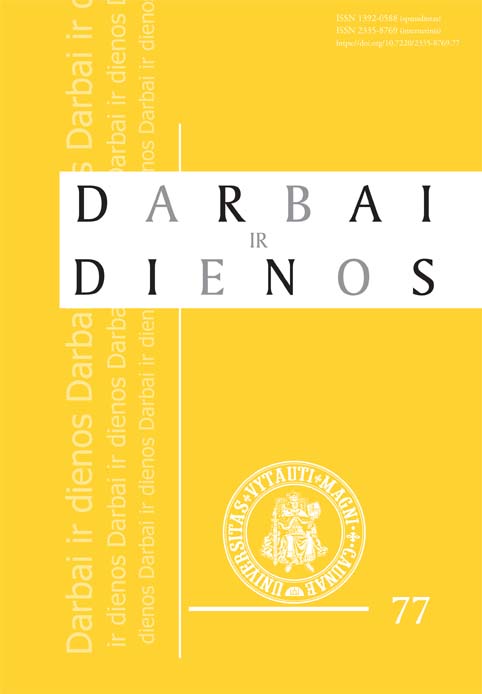 Downloads
How to Cite
Genys, D. (2022). The human rights conception of Andrei Sakharov: between faith in progress and commitment to humanity. Deeds and Days, 77, 61–78. https://doi.org/10.7220/2335-8769.77.4