The signs of the COVID-19 pandemia: technological penetration into the civic sphere
Keywords:
Modernization, Technology, Democracy, Participation, Kavolis
Abstract
The article seeks to draw attention to the asymmetry of power between technological rationality and the practical manifestation of such a worldview in society in the context of a pandemic and in particular of democracy, with the result that practically not only democratic values (freedom, participation, equality) but also democracy itself are called into question. The first part of the article discusses the dialectical nature of modernization and the psychological consequences for society; the second focuses on the aspects of Soviet modernization that have strengthened the belief in progress and technological thinking, as well as possible forms of public behavior. An overview of the dialectical development of modernization shows its multiple consequences for human psychology and values. The outright acceptance or rejection of the essential imperatives of modernity, its critical reflection on, and adaptation to, personal experience eventually manifests itself in different personality types, which Vytautas Kavolis identified as modernist, underground, and postmodernist.
Downloads
Download data is not yet available.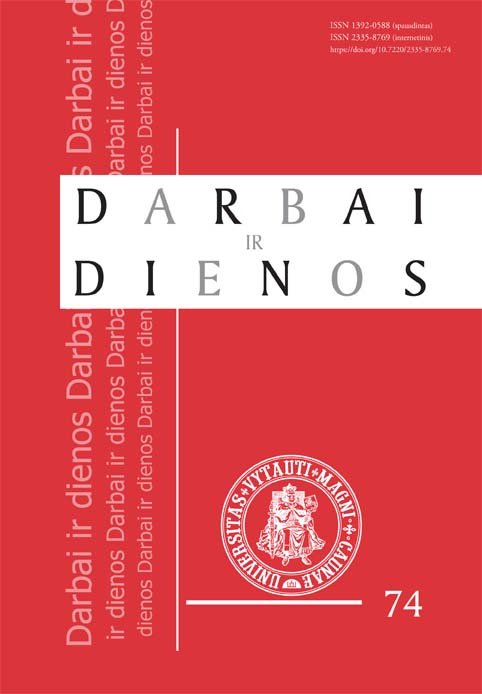 Downloads
How to Cite
Genys, D. (2021). The signs of the COVID-19 pandemia: technological penetration into the civic sphere . Deeds and Days, (74), 123–138. https://doi.org/10.7220/2335-8769.74.6