Vytautas Kavolis: what is liberalism worth?
Keywords:
Liberalism, Liberty, Moral culture, Cultural liberalism, Liberal culture, Lithuanian liberalism
Abstract
For nearly four decades, in both essaystic and academic articles, Vytautas Kavolis (1930-–1996) actively raised and attempted to answer questions relating to liberalism: its nature and its social as well as cultural roles, its traditions and their renewal. Anxious to influence liberal thinkers in a Lithuania that had just reestablished its independence, he proposed in 1991 to publish a collection of his texts entitled Laisvės kultūra (The Culture of Liberty). These texts never appeared collected into a separate book, but they exist, and in this paper I consider the question of what kinds of conceptions of freedom and liberalism Kavolis wanted to share with the Lithuanian people. He took liberalism to be a way that people valuing personal freedom interacted with one another. He looked at liberalism as an action program for liberally inclined persons in the community, with the contents of the program being determined by these freedom loving individuals themselves. Kavolis took liberty to be a fundamental challenge of human life; and he believed that it is by meeting this challenge with their personal commitments and creativity that human beings give meaning both to their own existence and to freedom itself.
Downloads
Download data is not yet available.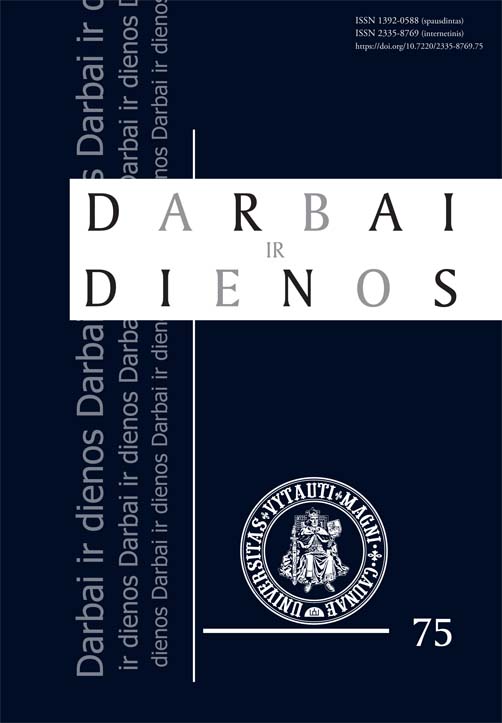 Downloads
How to Cite
Kuolys, D. (2021). Vytautas Kavolis: what is liberalism worth?. Deeds and Days, 75, 71–81. https://doi.org/10.7220/2335-8769.75.4