In Kleio's and Melpomene's service: Simonas Daukantas in literary scholarship and poetry
Keywords:
Historian; Fiction writer; Literary qualities; Myth; Literary history; Narrative
Abstract
Simonas Daukantas is not only the canonical historian of Lithuania who wrote its first history in the native language but also the subject of a myth that began to be created in the 19th century and continues to our own day. The conditions for this myth to arise are due to Daukantas's personality, his way of life, his literary intentions, and the nature of his texts. As a historian he does not restrict himself to his scholarly interests but vividly and emotionally expresses his relationship to his nation, reveals the myth of its Genesis, recreates the period of its harmonious existence, and shows the moments of its destruction, thus reiterating the essential mythical models. The mythologization of Daukantas himself was influenced by his varying reception in literary and historical studies, poetical texts, and public discourse. This paper aims to show how the way Daukantas is treated in the scholarly literature is guided not only by scholarly interests but also by the dominant ideologies, and how this is connected to issues of historical self-consciousness and national identity.
Downloads
Download data is not yet available.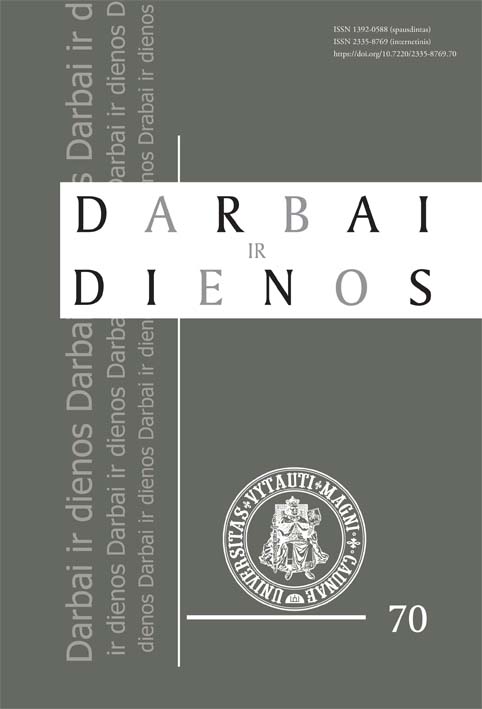 Downloads
How to Cite
Buckley, I. (2019). In Kleio's and Melpomene's service: Simonas Daukantas in literary scholarship and poetry. Deeds and Days, (70), 131–143. https://doi.org/10.7220/2335-8769.70.7