Stasys Šalkauskis's project of Lithuanian culture
Keywords:
Civilization, Individuality, Culture, Nations, The East, Synthesis, Universality, The West
Abstract
Stasys Šalkauskis projected Lithuanian culture by reflecting on the experience, premises, and outcomes of the national revival. He elaborated and substantiated the idea that the objective of Lithuanian culture is a synthesis of the Eastern and Western civilisations. The content of this synthesis has to do with the universalization of a culture's content balanced by the invidualization of its form. The notion of the universalizing process is put forward drawing on the Aristotelian-Thomistic principle of hylemorphism which constitutes the core of Western metaphysics. The aim of the intelligentsia, according to Šalkauskis, is to endow Lithuanian culture with universal content. It is in this context that Šalkauskis laid out the program of his own philosophical work as well.
The characteristics of Stasys Šalkauskis's cultural project are illuminated further by a juxtaposition with the corresponding reflections of Algirdas Julien Greimas, who knew Šalkauskis's project and thought it through. These thinkers drew on very different conceptual frameworks and premises, so it is even more significant that their assessments of the state of affairs obtaining and their conclusions appear to be very similar if not the same.
Downloads
Download data is not yet available.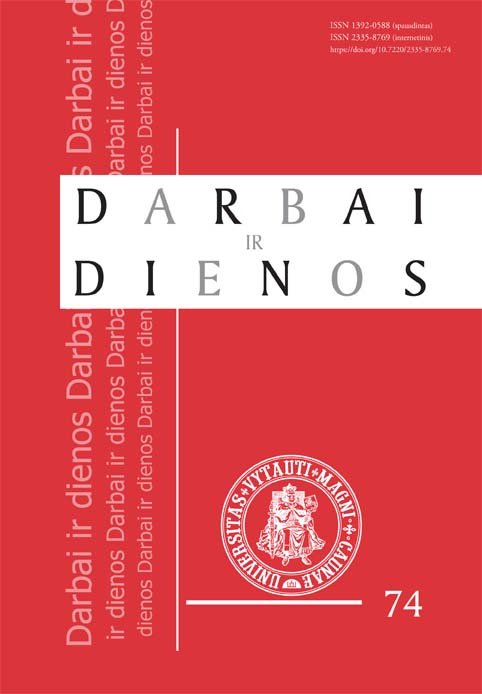 Downloads
How to Cite
Sverdiolas, A. (2021). Stasys Šalkauskis's project of Lithuanian culture . Deeds and Days, (74), 11–33. https://doi.org/10.7220/2335-8769.74.1