Learning the tricks of the academic trade: evidence-based recommendations for career-building and for evaluation
Keywords:
Early career investigators, Social sciences and humanities, Evaluation, Recommendations, Mentoring, Support
Abstract
Recently there has been a growing scholarly interest on young researchers' challenges and struggles in academia, as well as on mentoring and career support and development issues. Based on 56 semi-structured interviews conducted with young scholars in social sciences and humanities in 14 European countries, this paper provides recommendations for early career investigator support. The set of recommendations includes advice for early career investigators themselves, for supervisors, for decision makers at higher education institutions and research institutes, for policy makers and funders and for peer reviewers. The major themes and trends identified across the interviews show that both individuals and institutions can play a major role in junior researchers' career building and development.
Downloads
Download data is not yet available.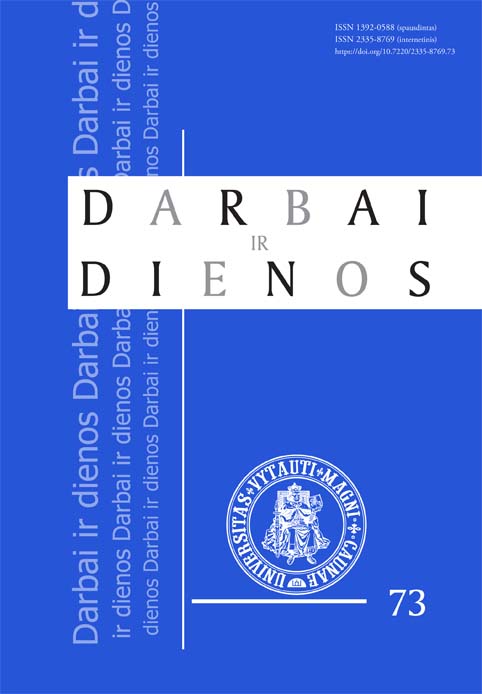 Downloads
How to Cite
Šinkūnienė, J., & Vanholsbeeck, M. (2020). Learning the tricks of the academic trade: evidence-based recommendations for career-building and for evaluation . Deeds and Days, (73), 81–92. https://doi.org/10.7220/2335-8769.73.5