ENRESSH: A mission to D-land
Keywords:
ENRESSH, Social sciences, The humanities, Research evaluation, Diversity, National languages, Societal impact
Abstract
Every researcher independently of the field she represents take part in the evaluation processes. Evaluation is crucial for the Social Sciences and Humanities (SSH), as it might either improve, or deteriorate their academic reputation. In the article we discuss a COST Action ENRESSH (CA-15137), which sought to analyse the SSH evaluation systems, practices, and criteria, as well as their impact on the SSH societal status. The aim of the article is twofold: firstly, it attempts to overview ENRESSH's most important outcomes and major findings; secondly, it seeks to reflect and evaluate the action's impact on better understanding of the evaluation phenomenon in SSH. 
Downloads
Download data is not yet available.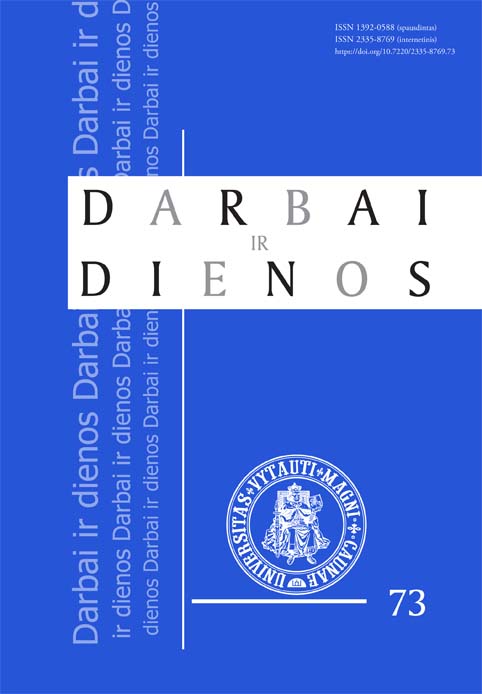 Downloads
How to Cite
Gedutis, A., & Ochsner, M. (2020). ENRESSH: A mission to D-land . Deeds and Days, (73), 93–104. https://doi.org/10.7220/2335-8769.73.6