MODELING OF THE PROSPECTS FOR SUSTAINABLE DEVELOPMENT OF AGRICULTURAL TERRITORIES BY THE BAYESIAN NETWORKS
Mykola Tymošenko

Zhytomyr Agro - technical College, Ukraine

Kateryna Golovach

Zhytomyr Agro - technical College, Ukraine
Keywords:
rural territories, stable development, social and economic problems, Bayesian belief networks, neural network technology.
Abstract
The article gives information on the problem of sustainable development of the agricultural territories, as to provide the effective path to follow through in the future. The aim of the research is to provide a scientific basis for the need of using the modeling with the help of neural network technologies and to build a Bayesian belief network to make a decision on the sustainable development of the village council of Gladkovich and Hoteshiv in the future. It is carried out the estimation of factors and conditions influencing the sustainable development of the studied area. The results of the implementation of the Bayesian network with the help of Netica software for deciding on the sustainable development of village councils in the future based on the questionnaire data during the period of decentralization and association of territorial communities are outlined.
Downloads
Download data is not yet available.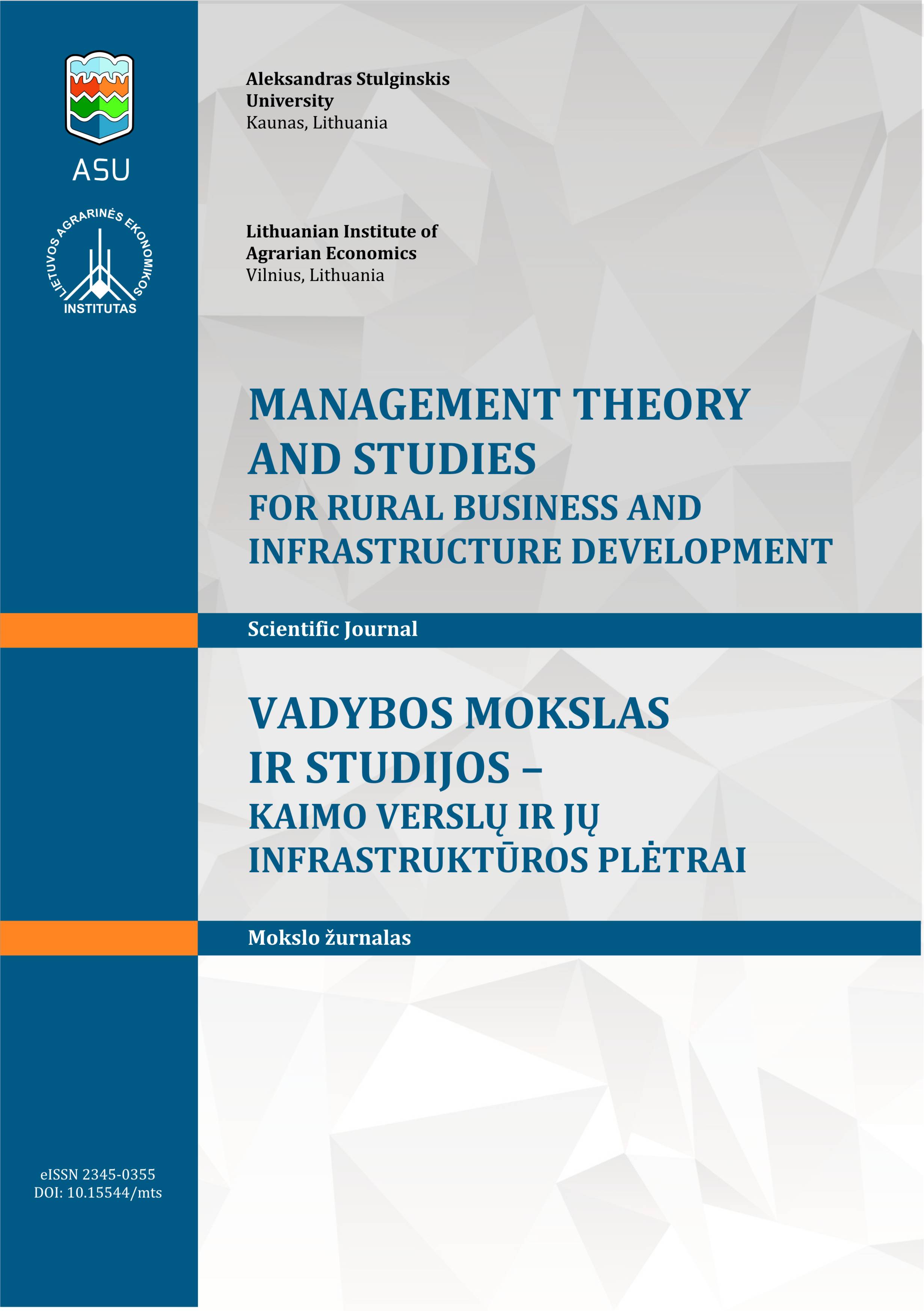 How to Cite
Tymošenko, M., & Golovach, K. (2018). MODELING OF THE PROSPECTS FOR SUSTAINABLE DEVELOPMENT OF AGRICULTURAL TERRITORIES BY THE BAYESIAN NETWORKS. Management Theory and Studies for Rural Business and Infrastructure Development, 40(2), 263–273. Retrieved from https://ejournals.vdu.lt/index.php/mtsrbid/article/view/99