IMPACT OF YOUTH GUARANTEE INICIATIVES ON NEETS POPULATION CHANGES IN EU
Keywords:
youth unemployment, NEETs, Youth Guarantee, clustering, cross-country comparison
Abstract
An economic downfall, which started at the end of the year 2008, had a dramatic impact on the increase of youth population from 15-24 aged group Not in Employment, Education or Training (NEET) in the EU Member States. Identification of success factors driving positive changes in NEETs population by implementing Youth Guarantee (YG) initiatives in EU countries is the scientific problem analyzed in this publication. The main purpose of an investigation is the identification of groups of EU countries according to the level of youth unemployment and the impact made by implementing the YG initiatives. The cluster analysis techniques are used and the groups of EU Member States have excluded as well as corrections of improvement of YG are proposed.
Downloads
Download data is not yet available.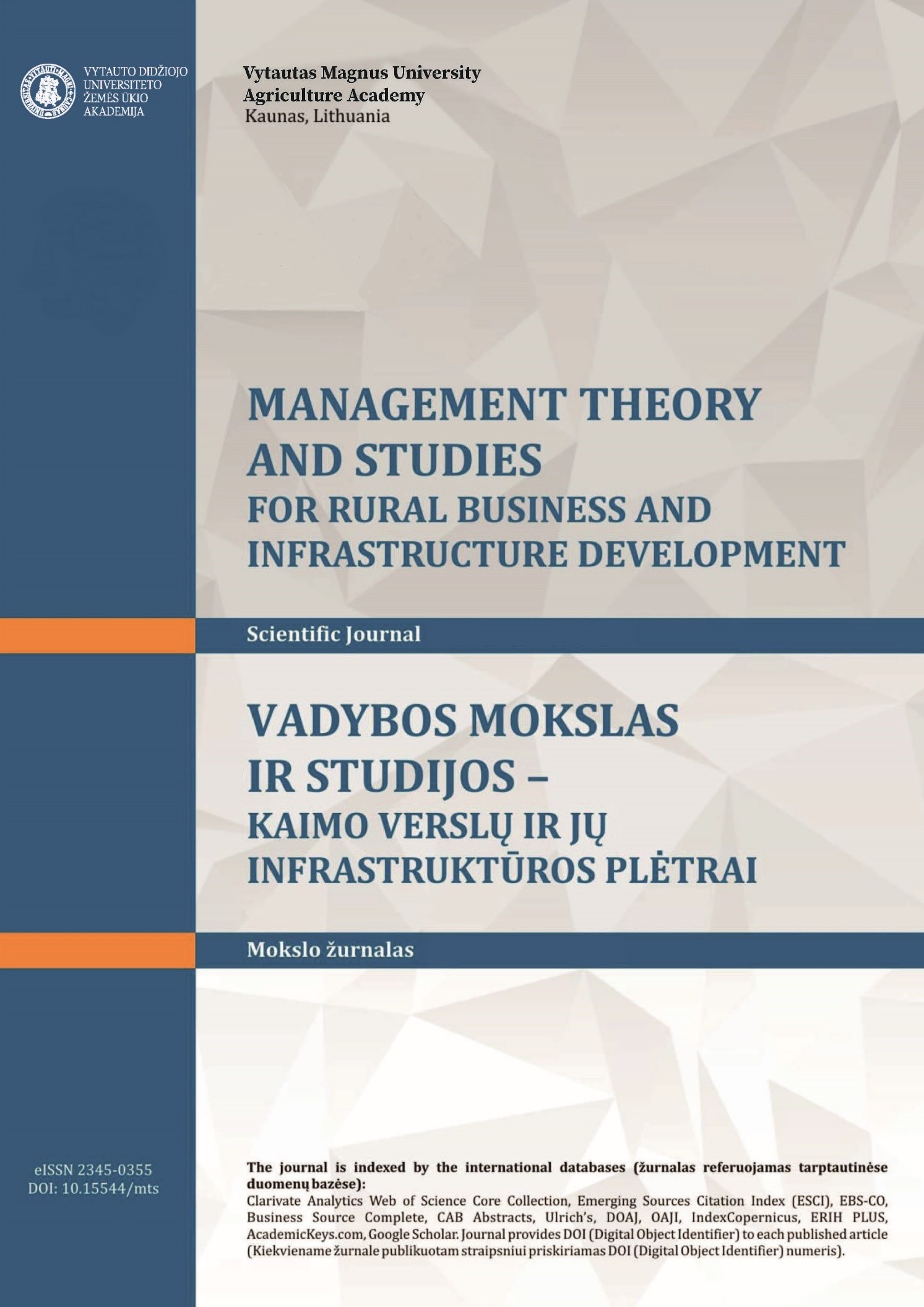 Downloads
How to Cite
Stabingis, L. (2020). IMPACT OF YOUTH GUARANTEE INICIATIVES ON NEETS POPULATION CHANGES IN EU. Management Theory and Studies for Rural Business and Infrastructure Development, 42(2), 145–156. https://doi.org/10.15544/mts.2020.15