DEVELOPMENT OF RURAL AREAS OF RUSSIA AND JORDAN
Veronika Alhanaqtah

Tafila Technical University, Jordan

Antonina Pakhomova

Platov South - Russian State Polytechnic University, Russia
Keywords:
agriculture, employment, Jordan, Russia, rural areas.
Abstract
Rural areas both in Russia and Jordan are characterized by the lack of job places and relatively low opportunities for female and youth labor. The situation is worsened by the decrease in the efficiency of the agricultural production in general. Institutional and technological transformations are required to improve the efficiency of the agricultural sector which will inevitably be accompanied by the expansion of the employment. The purpose of the research is to analyze socio-economic aspects of agricultural sectors of Russia and Jordan and to develop proposals for the management of labor resources with the
focus on women employment. Research methods consist of comparative analysis of socio-economic development of agricultural areas on the basis of statistical data for Russia and Jordan as well as SWOT analysis. It is recommended to launch a national project on agricultural development in Jordan, as in Russia, with specific country targets and similar objectives pointed out in the study.
Downloads
Download data is not yet available.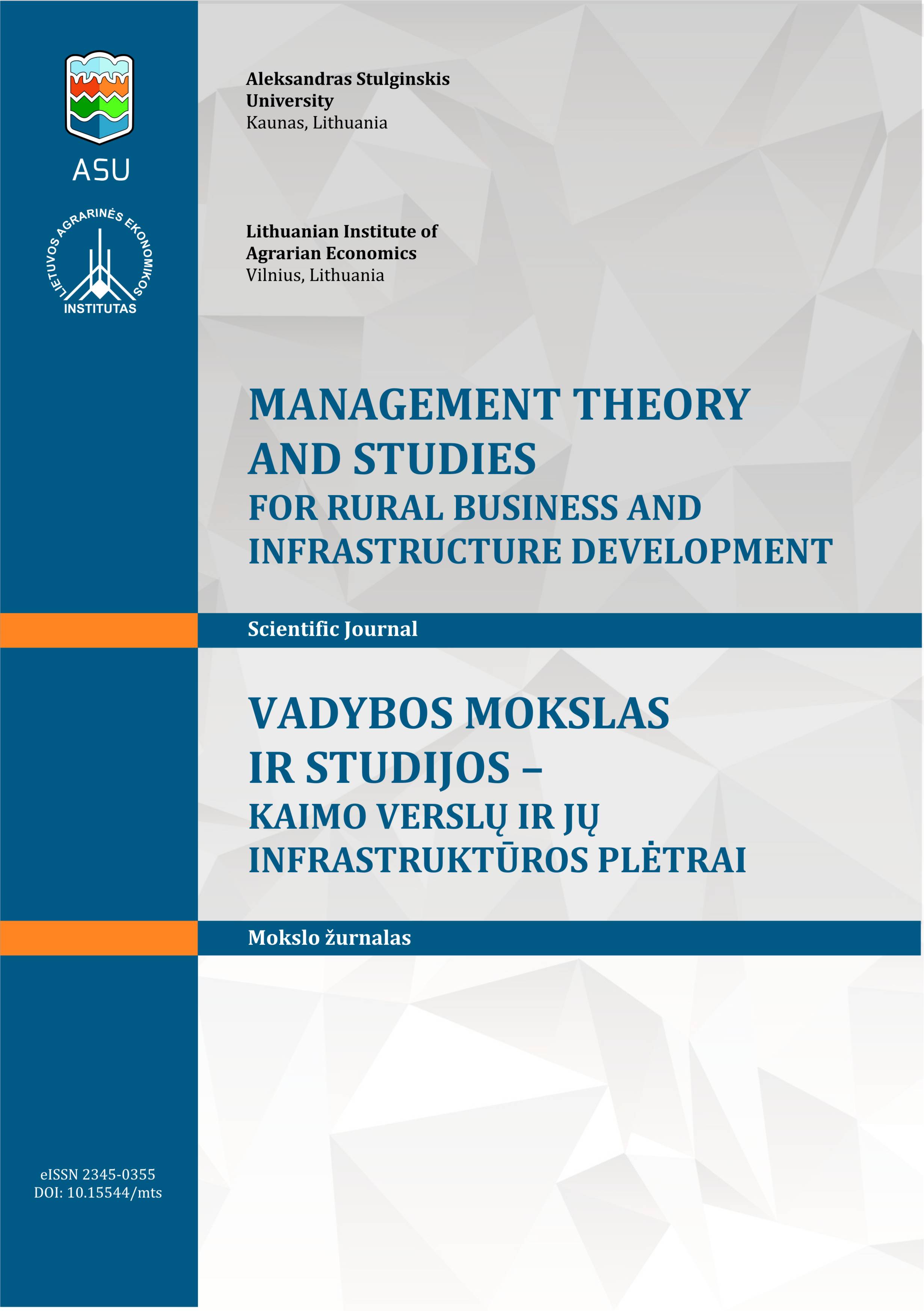 How to Cite
Alhanaqtah, V., & Pakhomova, A. (2018). DEVELOPMENT OF RURAL AREAS OF RUSSIA AND JORDAN. Management Theory and Studies for Rural Business and Infrastructure Development, 40(2), 143-154. Retrieved from https://ejournals.vdu.lt/index.php/mtsrbid/article/view/86