THE ROLE OF DISRUPTIVE TECHNOLOGIES IN THE FORMATION OF THE WORLD COMPETITIVE LEADERS
Keywords:
disruptive technologies, knowledge economy, competition, global development, technological innovations
Abstract
The fundamental basis of the global changes that take place in the world is the formation of a qualitatively new type of technological structure. Innovations and information begin to play the role of the main productive resource in the modern world, and the existing socio-economic systems are transformed into the knowledge economy. The relevance of the article is due to the transition from industrial to post-industrial society and the intensive development of information and communication technologies significantly strengthens the role of disruptive technologies in the formation of world competitive leaders.  The main aim of the article is the analysis of the role of disruptive technologies that in the period of the development of the knowledge economy play an important role in the formation of the world's competitive leaders. The methodological basis of the article is the methods and forms of scientific knowledge adopted in domestic science, such as system approaches, comparative and synthesis methods, methods of abstract logical evaluation, methods of detailing, groupings, and generalizations, experts' evaluations. The results: the criteria and the specific characteristics of the disruptive technologies were revealed, the influence of the disruptive technologies on the competitiveness of the national economies was proved, the specific features of the disruptive technologies were presented.
Downloads
Download data is not yet available.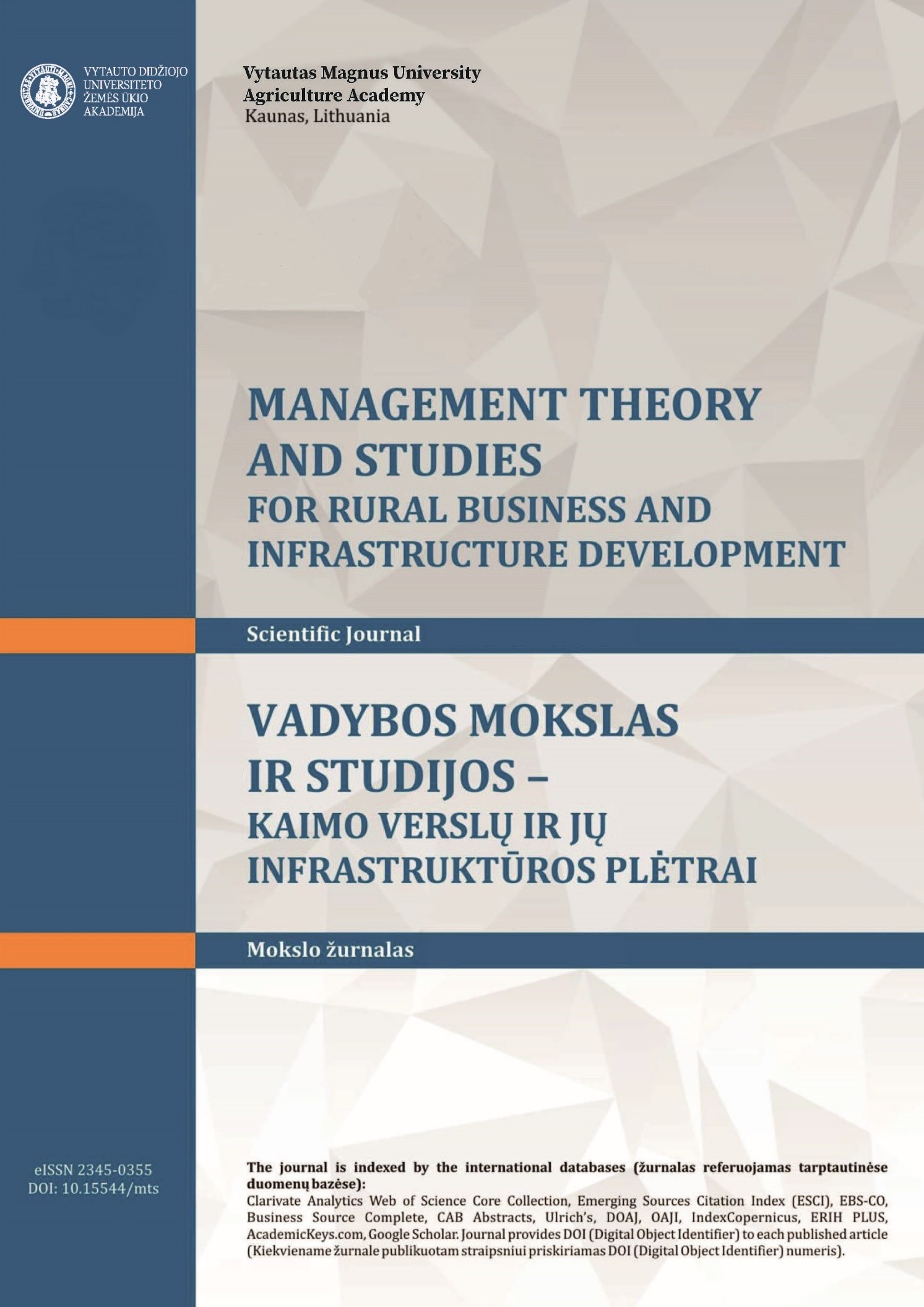 Downloads
How to Cite
Shvidanenko, G., Shvidanenko, O. ., Sica, E., & Busarieva, T. . (2020). THE ROLE OF DISRUPTIVE TECHNOLOGIES IN THE FORMATION OF THE WORLD COMPETITIVE LEADERS. Management Theory and Studies for Rural Business and Infrastructure Development, 42(2), 128–132. https://doi.org/10.15544/mts.2020.13