SUSTAINABLE MANAGEMENT OF PRODUCTION ACTIVITIES IN POLISH ENTERPRISES OF THE FOOD INDUSTRY
Tomasz Trojanowski

Jan Kochanowski University in Kielce
Keywords:
production activity, staff, food company, sustainable development
Abstract
Environmental degradation results, among others, from the production activities of enterprises. Industry has a significant negative impact on the environment and society. As a result of the destructive impact of industry on the natural and social environment, there is a need to change the current management of production activities of enterprises, including those from the food sector, by introducing a balanced organisation management system. The introduction of the article draws attention to sustainable development as a trend setting the direction of the production activity of modern enterprises. The purpose of the study was also included. The next part of the article presents the essence of production in relation to sustainable development. Definitions and concepts of sustainable development are presented by individual authors. The basic idea of ​​the concept of sustainable development was briefly presented. The final part of the study presents the results of research conducted among staff employed in food enterprises. The study is concluded with a summary.
Downloads
Download data is not yet available.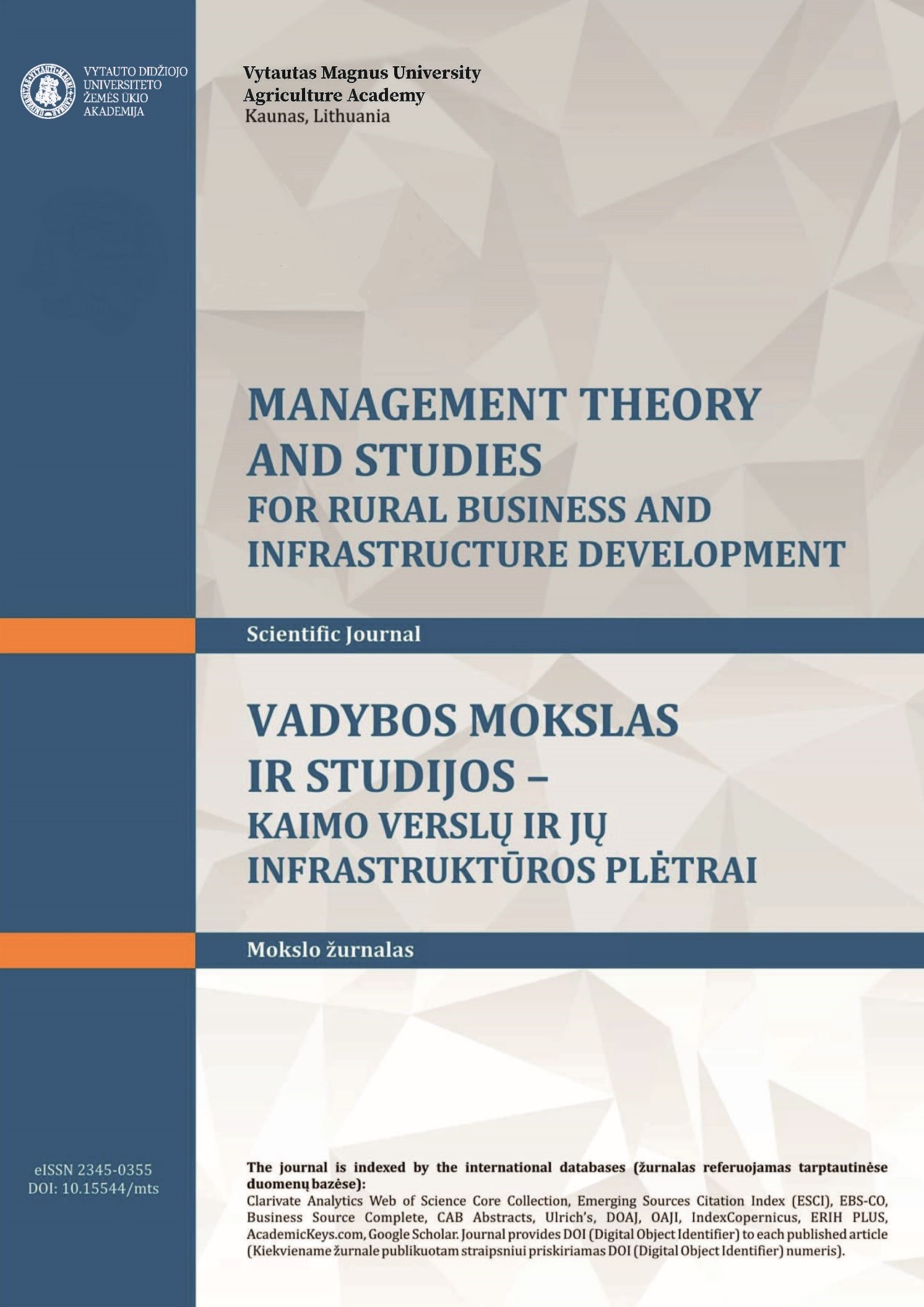 How to Cite
Trojanowski, T. (2020). SUSTAINABLE MANAGEMENT OF PRODUCTION ACTIVITIES IN POLISH ENTERPRISES OF THE FOOD INDUSTRY. Management Theory and Studies for Rural Business and Infrastructure Development, 42(1), 80-88. https://doi.org/10.15544/mts.2020.08