ESTIMATION OF UKRAINE'S LAND RESOURSE BY THE EROSION PROCESSES DYNAMICS
Marián Kováč

School of Economics and Management in Public Administration

Viktor Moshynskyi

National University of Water and Environmental Engineering

Ievgenii Gerasimov

National University of Water and Environmental Engineering

Oleg Pinchuk

National University of Water and Environmental Engineering

Serhii Kunytskyi

National University of Water and Environmental Engineering
Keywords:
agricultural land, agroecosystems productivity, soils, sustainable management, water erosion, well-being
Abstract
Soils are considered as the main and most powerful in the territorial plane component of the environment. In agriculture, productivity largely depends on the soil condition. Due to excessive tillage, deficit balance of humus and nutrients, lack of organic matter and mineral fertilizers, chemical meliorants, pollution, soil Ukraine under current conditions continues to degrade. On the decline of soil fertility also shows a negative balance of humus and nutrients. The problem protection of land, the struggle against degradation now rose to the level of major, global. To protect land measures in regions of Ukraine is very actual in our time.  The purpose: analysis of changes in the state of Ukraine land resources for recent years, estimation the processes of droughts and desertification, that generate water and wind erosion, which causes degradation of soil fertility and reduces the productivity of agroecosystems. Methodology: for determining the sources of the negative processes of water and wind erosion, used comparisons and analysis of statistical data for recent years by choosing the main agrosystem parameters. In the article used a structural analysis, based on the dynamics of the distribution of Ukraine land resources for the estimation of economic use by using the coefficients of economic stability and anthropogenic load. Findings. Due to the large-scale intensification of agriculture production, the land area with various types of degradation has increased significantly. Factors, that deterioration of land quality, and hence increase their degradation, are excessive moisturizing, waterlogging, salinity, acidification, deflation, water erosion, and alkalization. To prevention the process of soil degradation and economic losses, to improving the environment as a whole, it is necessary to realize the complex measures of ecologization of agriculture.
Downloads
Download data is not yet available.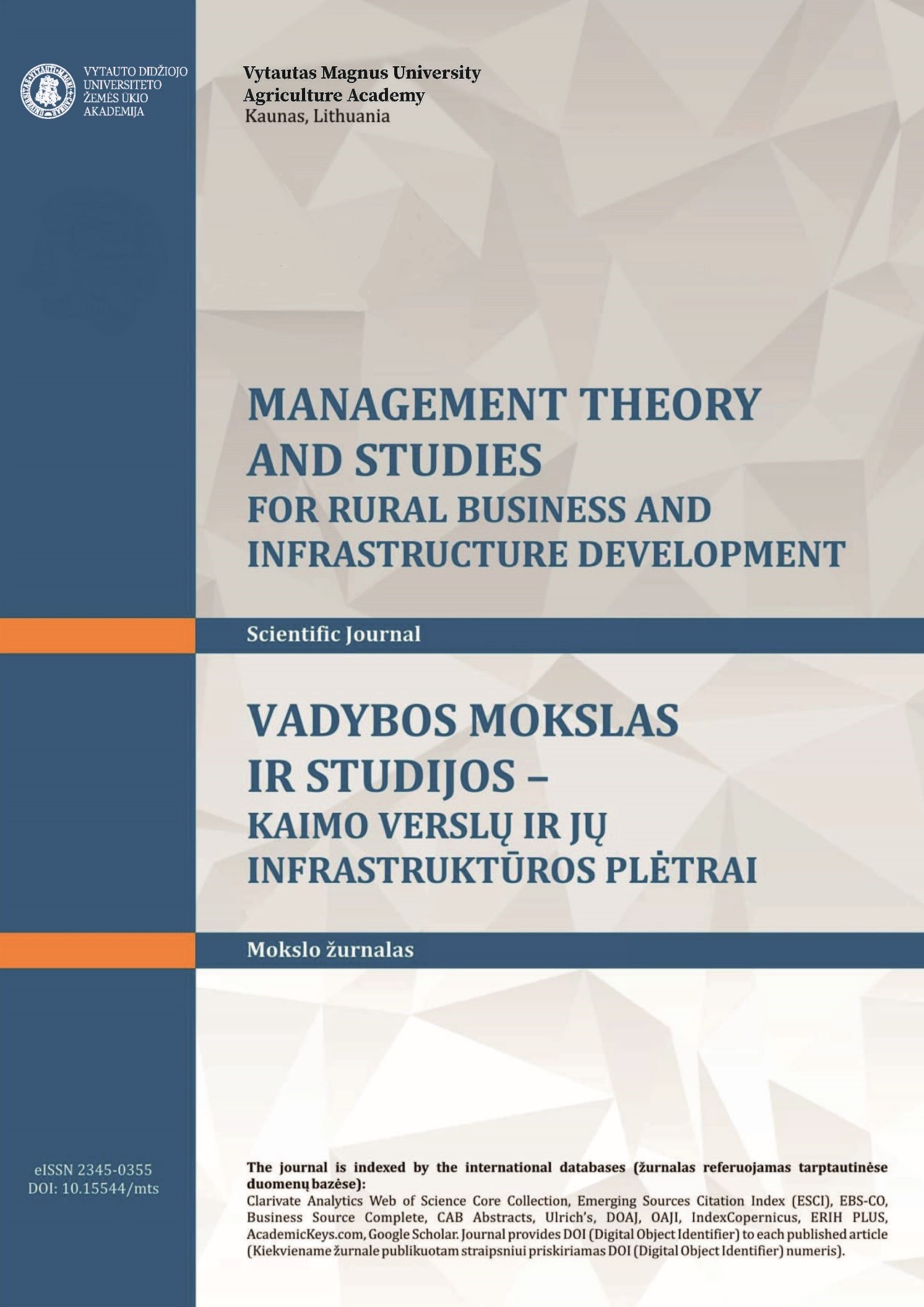 How to Cite
Kováč, M., Moshynskyi, V., Gerasimov, I., Pinchuk, O., & Kunytskyi, S. (2020). ESTIMATION OF UKRAINE'S LAND RESOURSE BY THE EROSION PROCESSES DYNAMICS. Management Theory and Studies for Rural Business and Infrastructure Development, 42(1), 60-79. https://doi.org/10.15544/mts.2020.07