ECONOMIC AND LEGAL FRAMEWORK OF PROMOTION OF FAMILY FARMING
Keywords:
family farm, private farm household, stimulation, state support
Abstract
Family farming is the world's most popular and widespread form of farming. However, this category of agricultural producers officially exists in Ukraine only since 2016. Notwithstanding the fact that the legal framework for regulation of activity of family farms has already been developed, the process of establishment of such farms remains very slow. Therefore, the main objective of this article is to investigate the economic and legal framework for promotion of family farming. For this purpose, the technical legal method was used to analyze the regulatory framework of establishment and operation of family farms and the social method was used to discover reasons that hinder the process of evolvement of family farms. The use of the forecasting method enabled us to identify the activities that can stimulate creation of such farms, such as development and approval of financial support schemes, access to markets and land resources, information support, tax preferences, etc.  
Downloads
Download data is not yet available.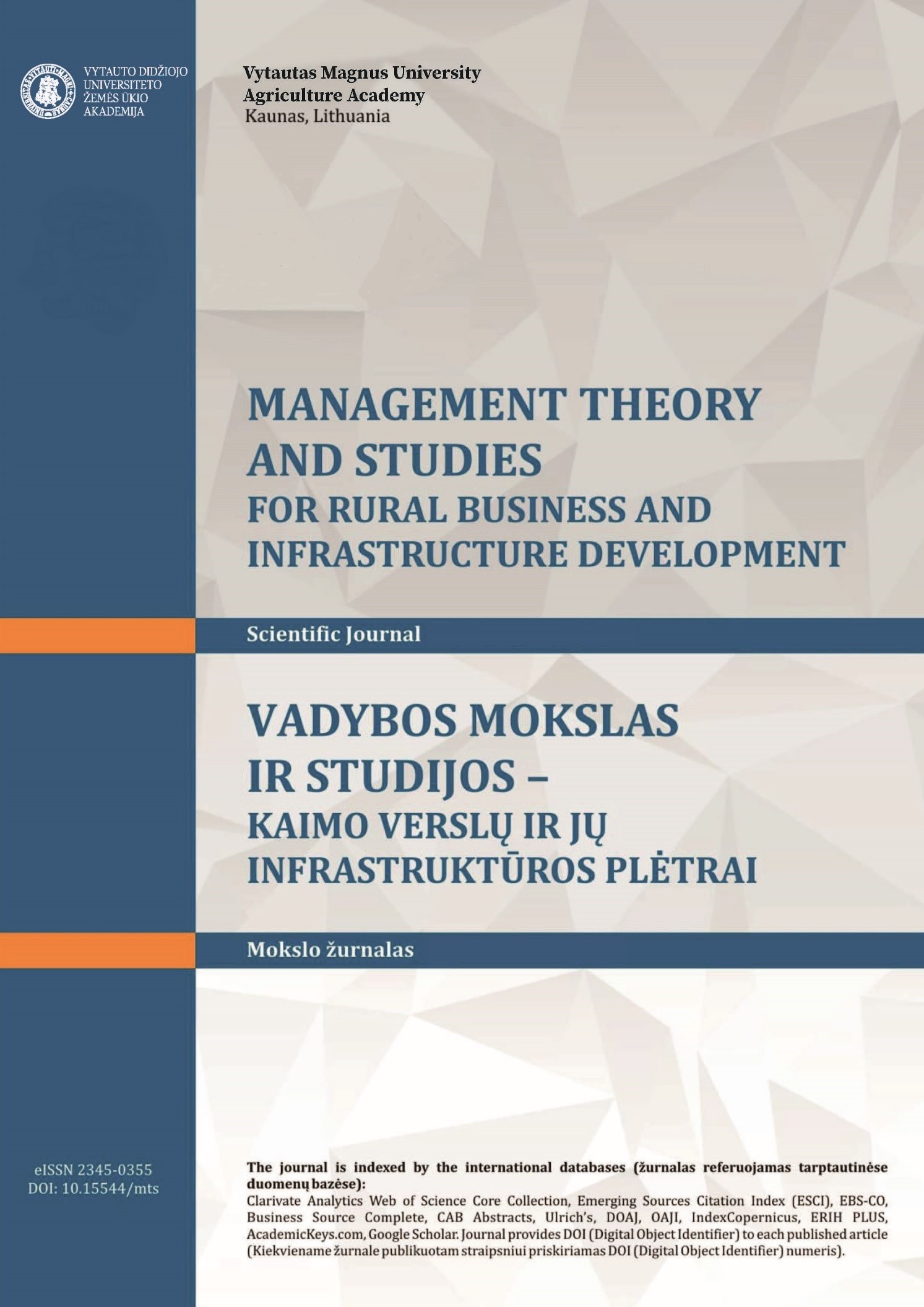 Downloads
How to Cite
Koverko, Y., Andriyiv, V., & Martynyshyn, G. (2019). ECONOMIC AND LEGAL FRAMEWORK OF PROMOTION OF FAMILY FARMING. Management Theory and Studies for Rural Business and Infrastructure Development, 41(4), 511–519. https://doi.org/10.15544/mts.2019.41