STRATEGIC ENTREPRENEURSHIP FROM MIDDLE MANAGEMENT PERSPECTIVE
Keywords:
integration, middle management, middle manager, strategic entrepreneurship (SE), strategic roles
Abstract
Considering its dual focus on creating competitive advantage and utilizing new opportunities, the interest in Strategic Entrepreneurship (SE) research has increased rapidly over the last two decades, and the relationship of this concept with other fields is also under scrutiny. The literature on middle management has also taken its share from this increasing interest. It is argued in the relevant literature that middle manager roles serve as the foundation of the company's strategic entrepreneurship. The present study aims at showcasing the relationships between the two basic academic disciplines. In order to test this aim, a total of 330 questionnaires were applied to mid-level managers of medium-sized enterprises in Bursa, Sakarya, Istanbul, Kocaeli and Konya provinces operating in Turkey and leading in the automotive supply industry. It is thought that the four basic strategic roles of middle managers significantly relate to the four dimensions that reveal the SE of the enterprises. The successful integration of these two fields can pave the way for the development of a new and important perspective for both researchers and practitioners. Moreover, the implications of the study will shed light on future research and applications on the integration of these two subjects, which are scarce in the existing literature.
Downloads
Download data is not yet available.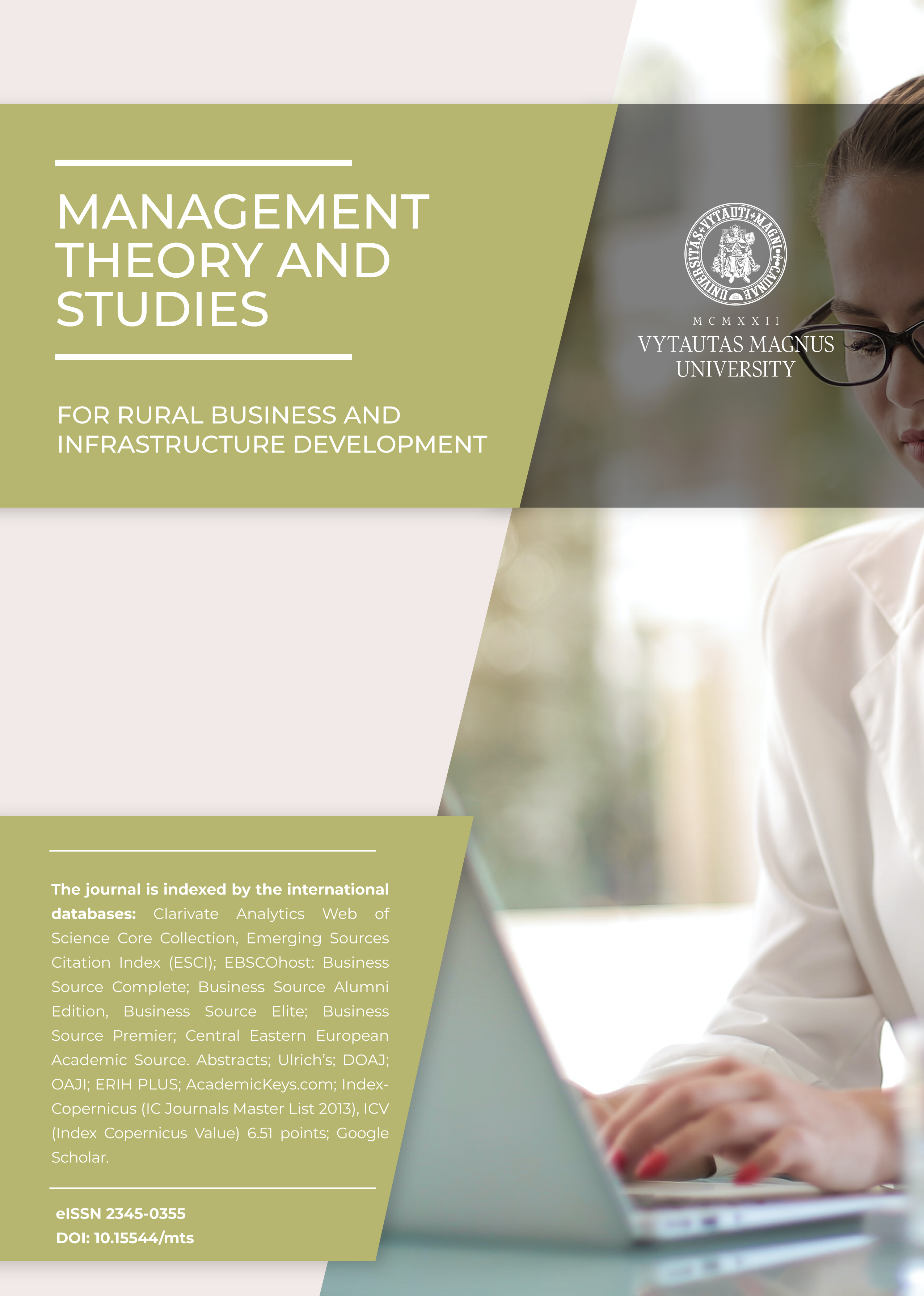 Downloads
How to Cite
Gökce, Şükran ., & Arıcıoğlu, M. A. (2023). STRATEGIC ENTREPRENEURSHIP FROM MIDDLE MANAGEMENT PERSPECTIVE. Management Theory and Studies for Rural Business and Infrastructure Development, 45(3), 287–298. https://doi.org/10.15544/mts.2023.29