THE INFLUENCE OF GLOBALIZATION PROCESSES ON THE DEVELOPMENT OF THE RESTAURANT BUSINESS OF UKRAINE
Keywords:
catering establishments, chef, globalization, hospitality industry, Ukrainian cuisine, tourism
Abstract
The article analyzes the state of the hospitality industry in Ukraine and determines the influence of globalization processes on the development of the restaurant business. It is proven that the globalization of the restaurant sector is manifested in: the possibility for restaurant establishments to obtain ingredients for foods and drinks from any corner of the world; opportunities for chefs from different countries to cooperate in order to exchange experience and develop new dishes and drinks; internationalization of food products; dissemination and implementation of  production technologies of restaurant establishments both in Ukraine and abroad; development and improvement of the equipment of restaurant establishments; capital investments of domestic and foreign investors in the development of food enterprises; opportunities to pay for raw materials, goods, finished products and services using international currency transactions; availability of information about the menus and services of restaurant industry, that are located in different parts of the world; migration of workers in the restaurant industry thanks to visa-free movement in order to improve their qualification level; execution of production processes and provision of catering services in accordance with international standards.It is noted that the development of hotels and restaurants depends on the stability of the political system in the country. The absence of political crises contributes to the increase in the number of enterprises in the hotel and restaurant industry, the inflow of investments, and the growth of production volumes. Aggravation of the situation leads to opposite processes.
Downloads
Download data is not yet available.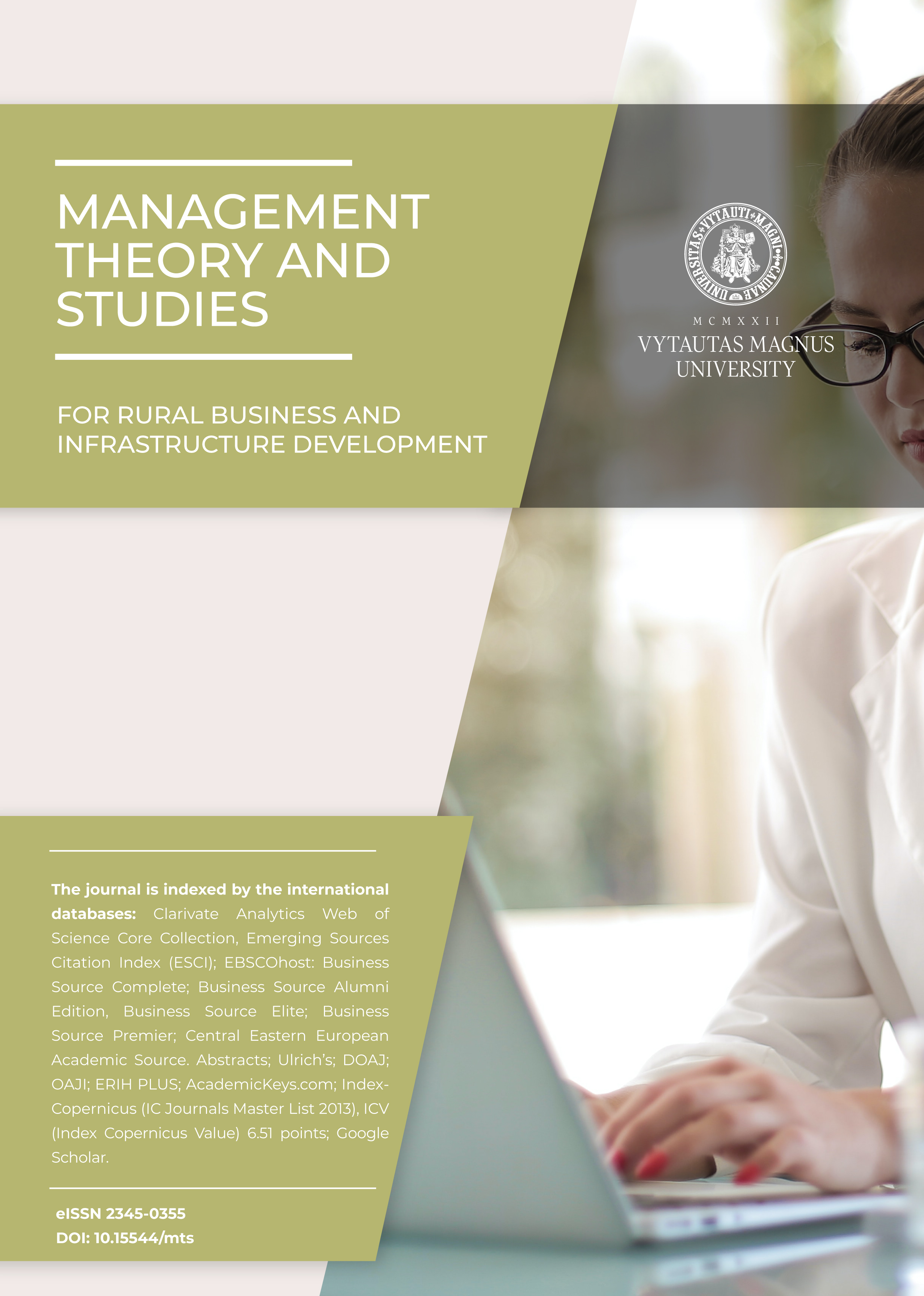 Downloads
How to Cite
Povorozniuk, I., Dzhoha, O., Neshchadym, L., Kyryliuk, I., Tymchuk, S., & Blahopoluchna, A. (2023). THE INFLUENCE OF GLOBALIZATION PROCESSES ON THE DEVELOPMENT OF THE RESTAURANT BUSINESS OF UKRAINE. Management Theory and Studies for Rural Business and Infrastructure Development, 45(2), 183–192. https://doi.org/10.15544/mts.2023.18