COACHING IN BALTIC STATES (LITHUANIA, LATVIA AND ESTONIA): A EUROPEAN SURVEY
Keywords:
coaching, European survey, ICF Lithuania, EurEuropean coaching practice, Lithuania, management, coach
Abstract
The goal of this paper is to present received part of the data from the research about coaching situation in Lithuania in comparison with Baltic States and European countries. The whole survey was done by researchers from 45 European countries in 31 languages and approaching around 3000 participants of various roles – coaches, mentors, managers and leaders. It was done in 2018, in 31 languages, ranging from English, Spanish, French and German, to Greek, Catalan and Serbian. The aim of the research was to explore the nature of coaching and mentoring practices across Europe and Baltic States, and understand of the development of best practices.
This survey was publicized through established coaching federations and management bodies, as well as online through social media interest groups. In total, approximately 100 organizations committed to sharing the research link with their members or to publishing details of the research on their website.
Here is presented a part of the data about coaching situation in Lithuania as there is a big need of such researches. Cross-cultural comparison of coaching practice in Lithuania and other countries in Europe doesn't exists at all as well as situation analysis of coaching specialists, their qualification, their commitment to local chapters, continuous development or their adherence to ethical codes of practices.
Results shows that coaching situation in Lithuania is quite similar to European countries. It is still developing area and more and more becomes taken for granted, the coaches in Lithuania are high-educated specialists who spares a lot of time for self-development, that they still need to have supervisions and that individual coaching is more popular than organizational at the moment, and that strong regulation of coaching profession and specialists is still required.
Downloads
Download data is not yet available.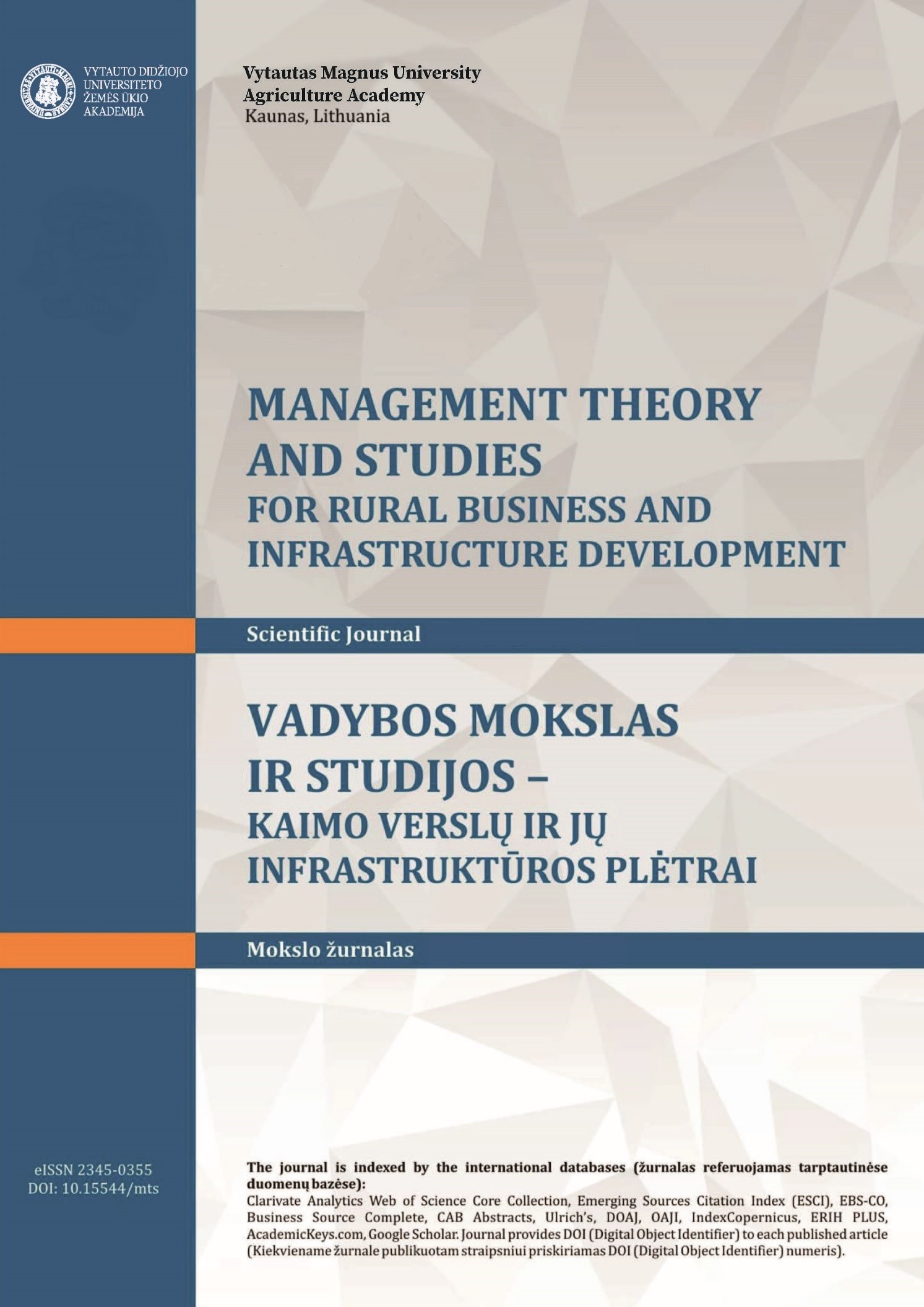 Downloads
How to Cite
Passmore, J., Dromantaite, A., & Brown, H. (2020). COACHING IN BALTIC STATES (LITHUANIA, LATVIA AND ESTONIA): A EUROPEAN SURVEY . Management Theory and Studies for Rural Business and Infrastructure Development, 41(4), 561–575. https://doi.org/10.15544/mts.2019.46