STATUS QUO OF GENDER EQUALITY IN EU RURAL BUSINESS MANAGEMENT
Lesya Kolinets

Dr. habil Ternopil National Economic University

Volodymyr Tokar

Prof. Dr. habil Kyiv National Economic University named after Vadym Hetman
Keywords:
agricultural managers, gender equality, rural business, sustainable development goals, EU member-states
Abstract
The relevance of article relates to achieving sustainable development goals, namely guaranteeing gender equality and eradicating hunger via enhancing agricultural production. The main research problem is determining the status quo of gender equality in EU rural business management. The purpose of the article is to estimate the female-to-male ratio among managers of agricultural holdings in EU member-states. The research methodology relies on converting the raw data to ratios, truncating the data at equality benchmark and ranking. This approach can be used for evaluating and monitoring the efficiency of measures aimed at fostering gender equality in the EU rural business.
Downloads
Download data is not yet available.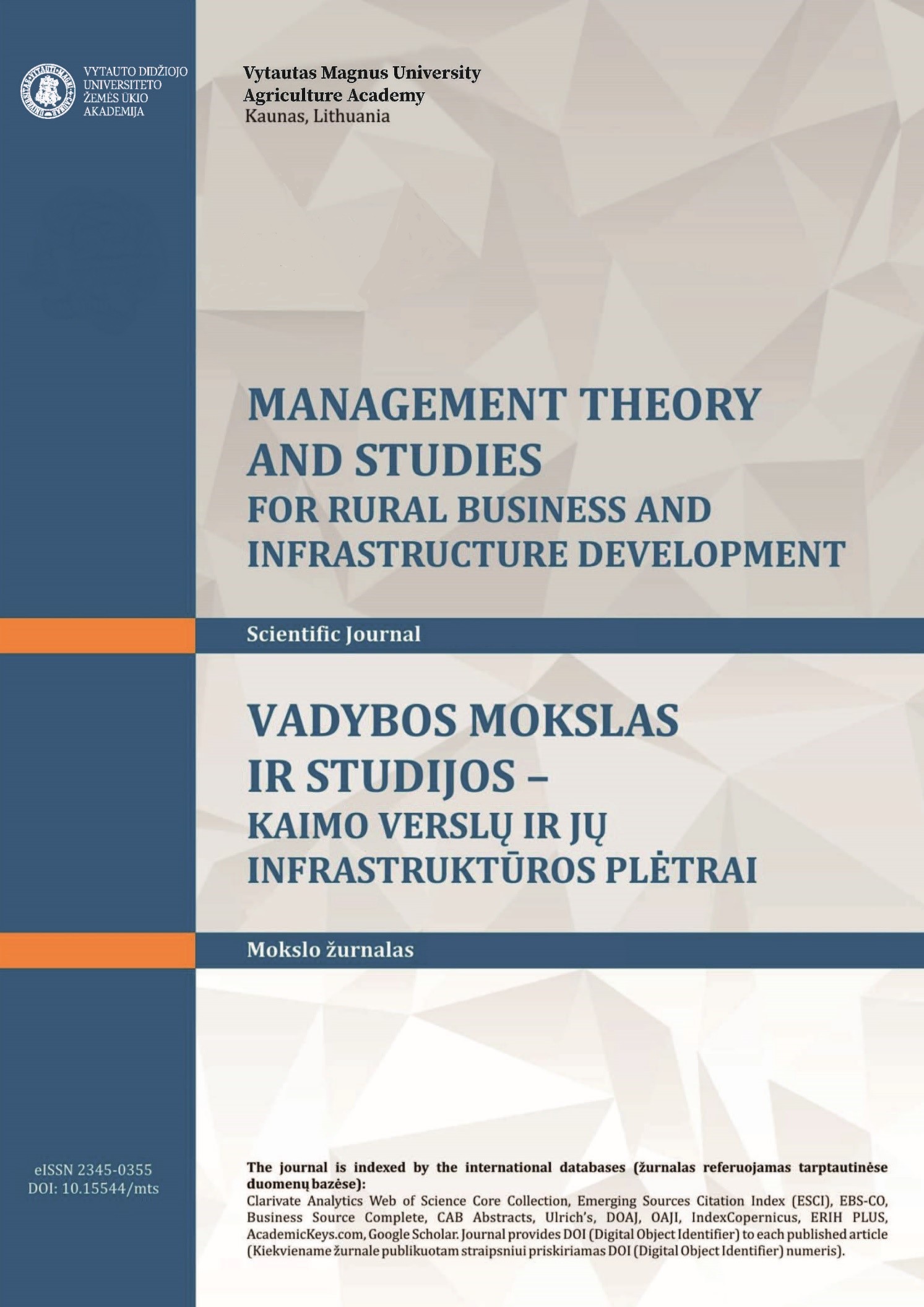 How to Cite
Kolinets, L., & Tokar, V. (2019). STATUS QUO OF GENDER EQUALITY IN EU RURAL BUSINESS MANAGEMENT. Management Theory and Studies for Rural Business and Infrastructure Development, 41(3), 400-408. https://doi.org/10.15544/mts.2019.32