CONCEPTUAL APPROACH TO INTRODUCE AN INTEGRATED MODEL IMPROVING SMEs E-BUSINESS TECHNOLOGIES
Melina Neykova

University of Forestry

Radoslav Miltchev

University of Forestry
Keywords:
e-business strategy, small and medium-sized enterprises (SMEs), information and communication technologies (ICT)
Abstract
As a result of the established state of the studied group of small and medium-sized industrial enterprises in the Republic of Bulgaria, specific problems have been observed in the existing practices related to the functioning and maintenance of the specialized information and communication systems and e-business technologies. Аs a result of identified shortcomings, obstacles and necessities, the main objective of this article is to develop and present an integrated model for the introduction of technological solutions aimed to improve the efficiency of automated and virtualised business activities in Internet, extranet and intranet environments. The developed model is based on specific information and communication technologies and contemporary good practices and aims to improve the e-business system in the long term, which in turn will lead to the increased sustainability and competitiveness of organizations in the economic market.
Downloads
Download data is not yet available.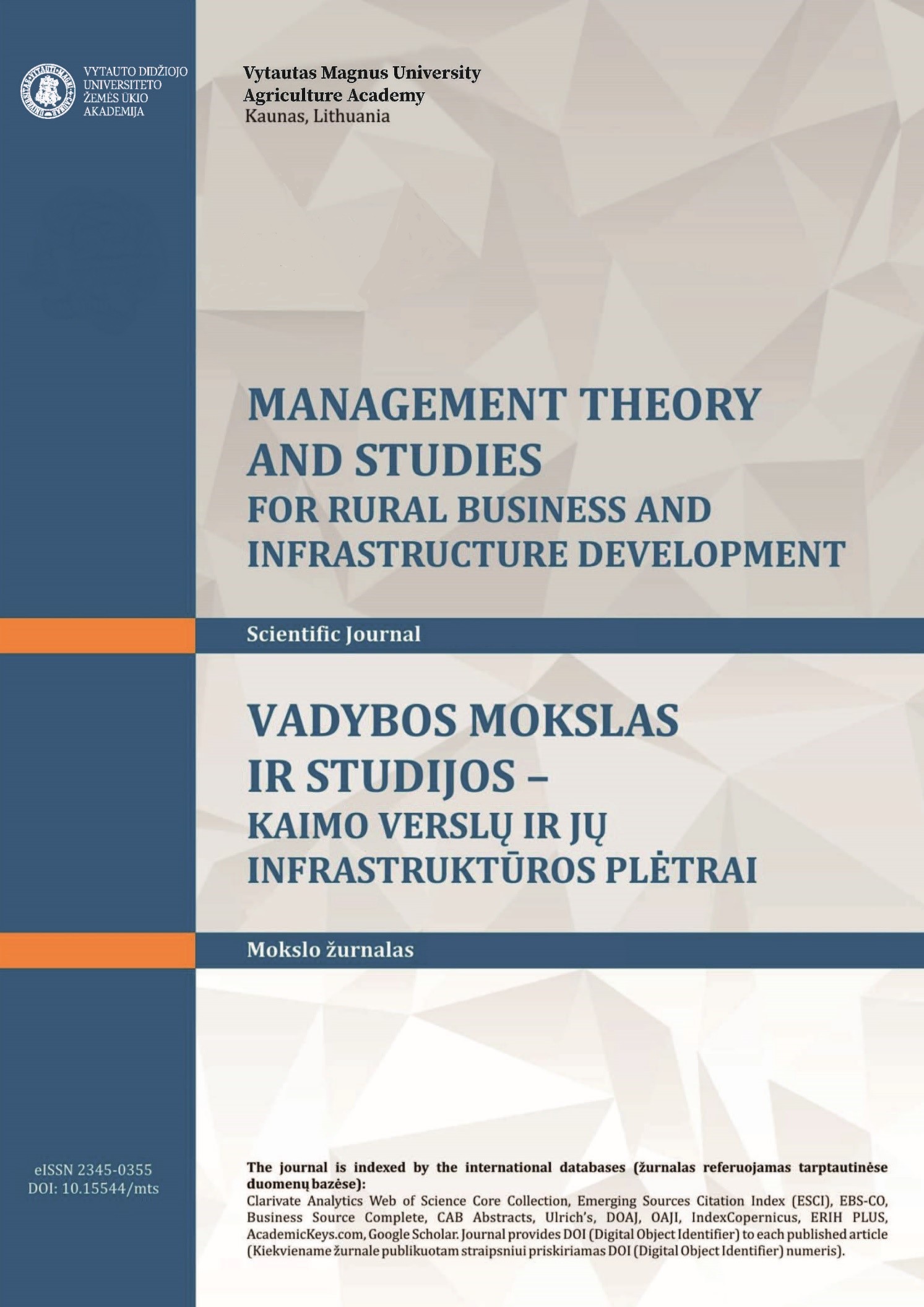 How to Cite
Neykova, M., & Miltchev, R. (2019). CONCEPTUAL APPROACH TO INTRODUCE AN INTEGRATED MODEL IMPROVING SMEs E-BUSINESS TECHNOLOGIES. Management Theory and Studies for Rural Business and Infrastructure Development, 41(3), 381-399. https://doi.org/10.15544/mts.2019.31