MODELING PRECURSORS TO DRIVE GSTN ADOPTION INTENTION IN RURAL INDIA
Keywords:
Technology Acceptance Model, Goods and Service Tax, Goods and Service Tax Network, Unified Theory of Adoption and Use of Technology, Rural India GST
Abstract
Envisioning a common tax system in India in 2017, GSTN is a relatively new concept, and businesses in rural areas of the country need to study the adoption of GSTN using the Technology Acceptance Model and UTAUT variables. Rural areas near Lucknow, Uttar Pradesh, were studied exploratorily and conclusively. The findings suggest keeping GSTN's interface and structure simple so users can use it easily. The website is user-friendly and designed for taxpayers, but most respondents use professional help. GSTN is cumbersome, say users. GSTN must protect tax payer privacy. It should protect its users' privacy and train rural Indians to use GSTN.This research paper takes into consideration PS (Perceived Simplicity in usage), PU (Perceived Utility) and RO (Risk Observed) as first variables needed to be achieved in order to drive the intent to adopt GSTN. This research paper was based on the premise that there is a relationship between the Model of Technology Adoption and Model of Use of Technology variables.
Downloads
Download data is not yet available.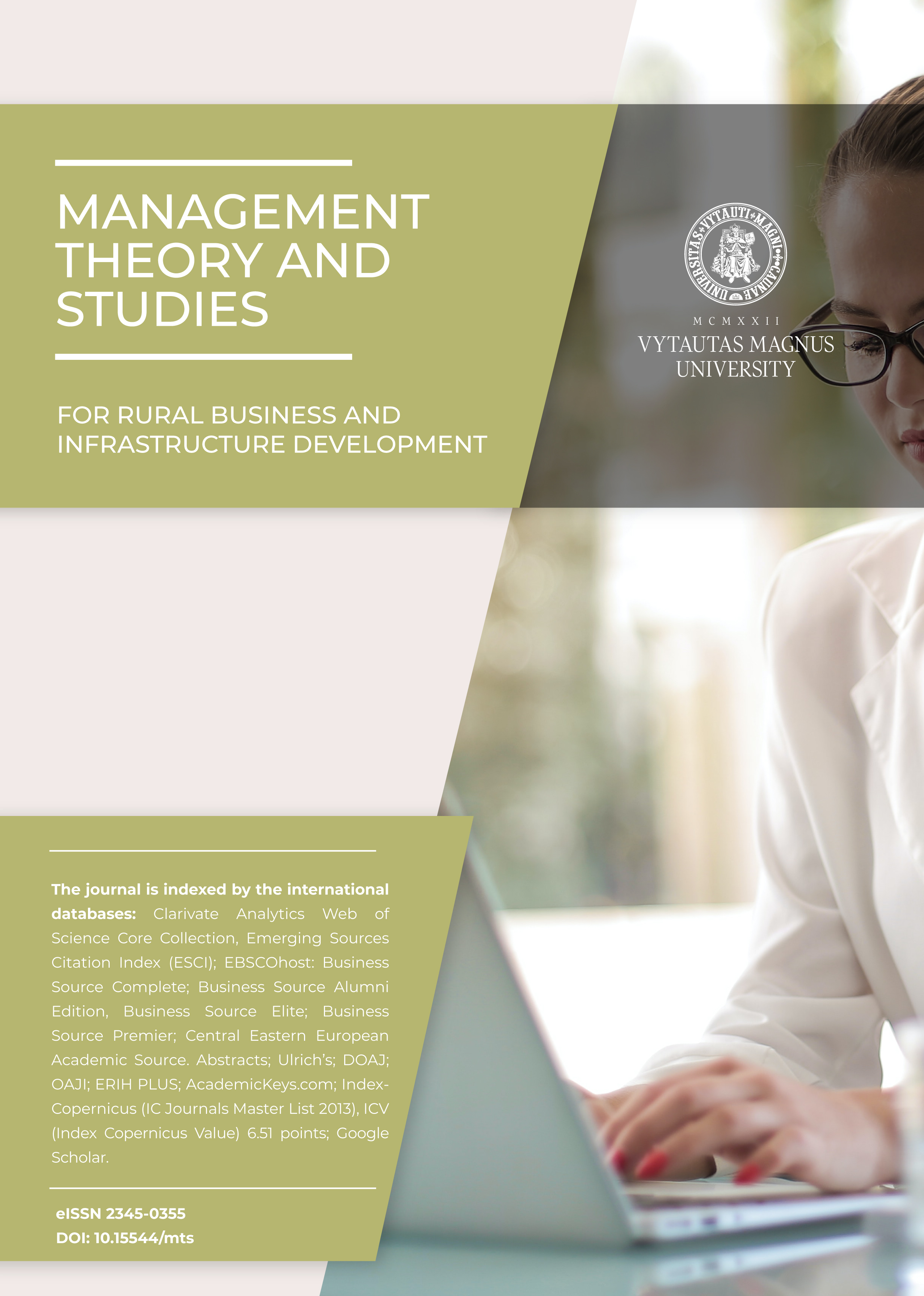 Downloads
How to Cite
Srivastava, S., Rastogi, . H. ., Srivastava, A., & Srivastava, A. (2022). MODELING PRECURSORS TO DRIVE GSTN ADOPTION INTENTION IN RURAL INDIA. Management Theory and Studies for Rural Business and Infrastructure Development, 44(3), 378–384. https://doi.org/10.15544/mts.2022.38