SOLIDARITY TOURISTS: THE IMPACT OF PERCEIVED QUALITY ON SOCIALLY RESPONSIBLE BEHAVIOR
Keywords:
Perceived quality, Satisfaction, Socially responsible behavior, Solidarity tourism
Abstract
This research project aims to analyze the impact of perceived quality on the socially responsible behavior of solidarity tourists in the rural municipality of Asni, Morocco. As a result, we carried out a pilot qualitative study based on maintenance guides administered to hotel owners in the rural town of Asni, seeking to collect their opinions on tourist perceptions of the quality of service provided by the contact staff, with the aim of identifying the needs of tourists and their expectations, thus arousing satisfaction, loyalty and possibly their socially responsible behavior. Regarding the verification of our research hypotheses, we carried out a quantitative study based on questionnaires, administered to solidarity tourists, who come as part of a solidarity trip with tour operators, who guarantee respect for the environment of the places visited and which finance development projects for the benefit of the local population. This research brings many answers to questions that have been raised about the concept of perceived quality and socially responsible behavior. The study helped at least to shed light on certain components and dimensions of service and their importance in the perception by the tourist solidarity.
Downloads
Download data is not yet available.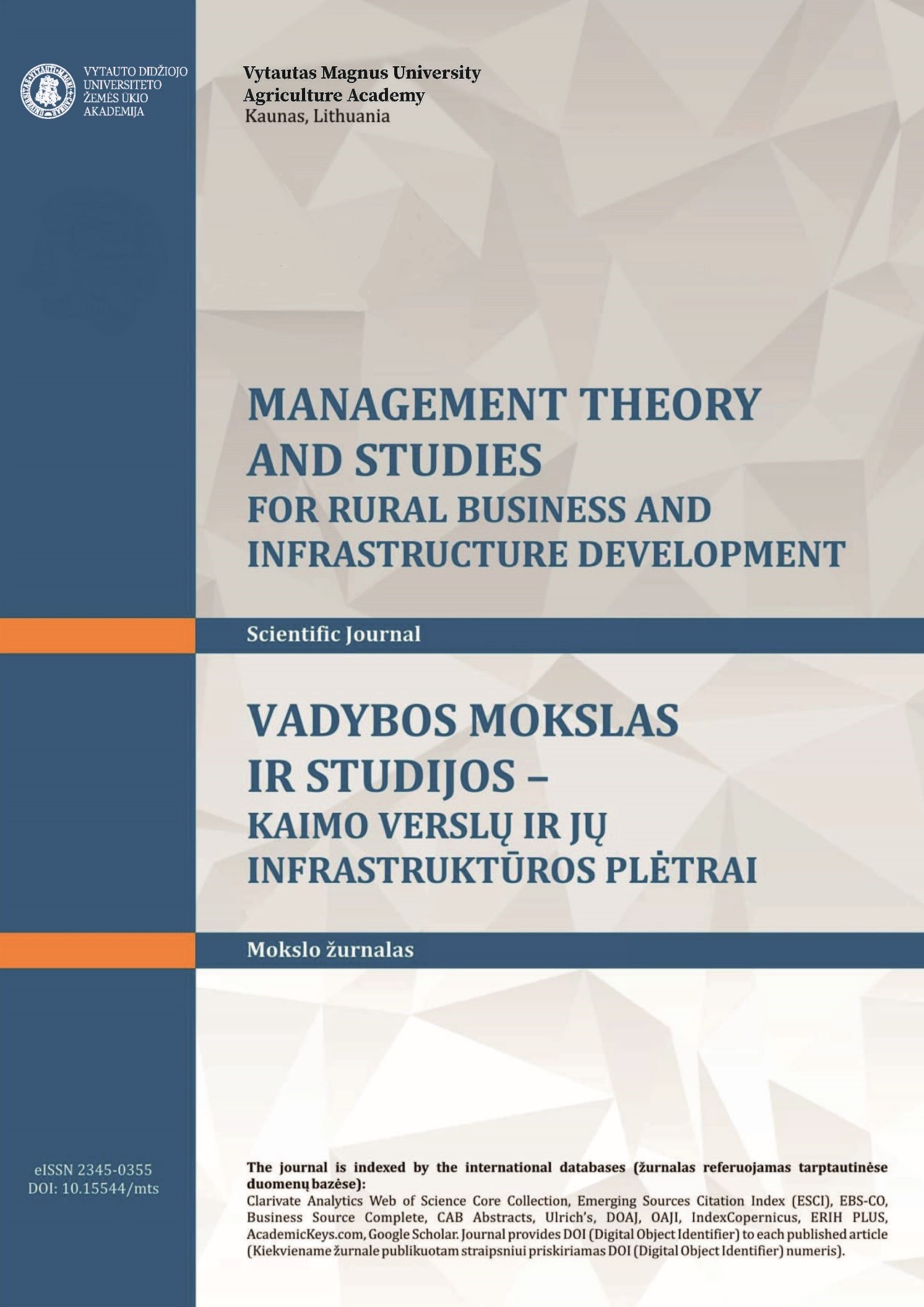 Downloads
How to Cite
Makloul, Y., Chaabt, J., & Pranskunienė, R. (2020). SOLIDARITY TOURISTS: THE IMPACT OF PERCEIVED QUALITY ON SOCIALLY RESPONSIBLE BEHAVIOR. Management Theory and Studies for Rural Business and Infrastructure Development, 42(1), 26–34. https://doi.org/10.15544/mts.2020.03