METHODOLOGICAL APPROACH TO THE EVALUATION OF AGRICULTURAL BUSINESS SYSTEM FLEXIBILITY
Keywords:
agricultural business system, flexibility, operation flexibility, structural flexibility, strategy flexibility
Abstract
Agricultural business depends not only on financial and economic factors, but also on natural and climatic conditions, which necessitates continuous development, which is based on adaptation to unpredictable and random conditions of the internal and external environment. The goal is to develop a methodological approach to assessing agricultural business system flexibility, which will provide an opportunity to study the ability of agricultural producers of various sizes to adapt to unpredictable changes, taking into account the internal and external environment. On the basis of a comparative analysis of modern approaches to the definition of flexibility, a definition of the concept of "flexibility of business systems" is proposed. The method of evaluation of agricultural business system flexibility has been developed that includes operational, structural, and strategic flexibility.
Downloads
Download data is not yet available.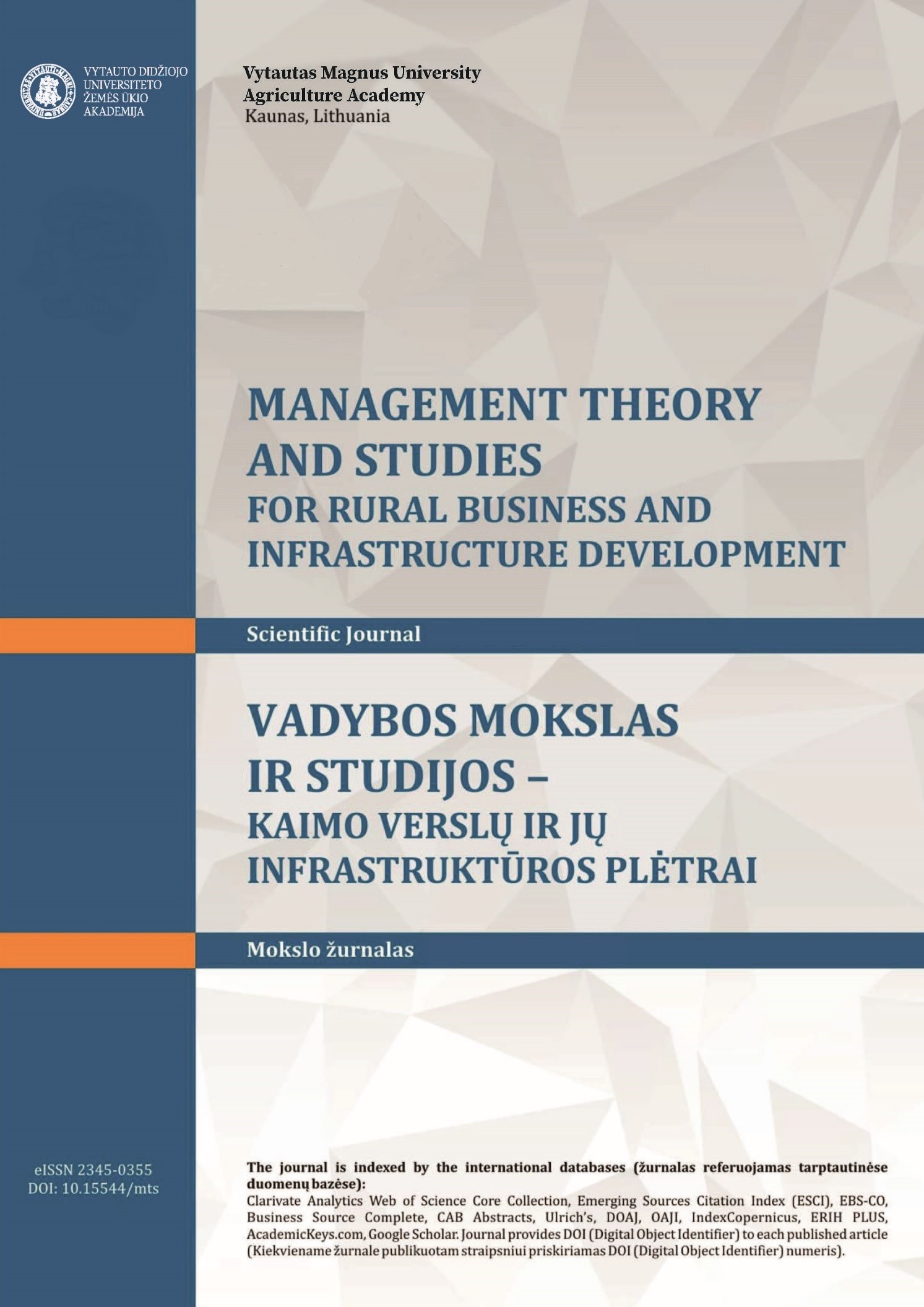 Downloads
How to Cite
Skydan, O., Nykolyuk, O., Pyvovar, P., & Martynchuk, I. (2020). METHODOLOGICAL APPROACH TO THE EVALUATION OF AGRICULTURAL BUSINESS SYSTEM FLEXIBILITY. Management Theory and Studies for Rural Business and Infrastructure Development, 41(4), 444–462. https://doi.org/10.15544/mts.2019.36