FORMALIZATION OF THE EDUCATION FUNDING RULES AS A PUBLIC MANAGEMENT INSTRUMENT
Keywords:
policy rules, education funding rules, educational sphere
Abstract
The authors of the article have assumed that public management of the economy must rely on certain formalized rules regarding funding certain spheres. The purpose of the article is to implement two interrelated approaches towards education funding rules formalization with an emphasis on the 'idea of the rule' and on the … quantitative assessment of the density of relations between variables. The actual formalization of the rules was regarded by the authors as a substantiation - theoretical and econometric - of the links between endogenous variables, which in this study are indicators of education financing, and exogenous variables. Macroeconomic, resource, innovation indicators are considered as exogenous variables. Three equations have been obtained. They are interpreted as guidelines for the government's action plan, respectively, for certain changes initiated in the education funding process
Downloads
Download data is not yet available.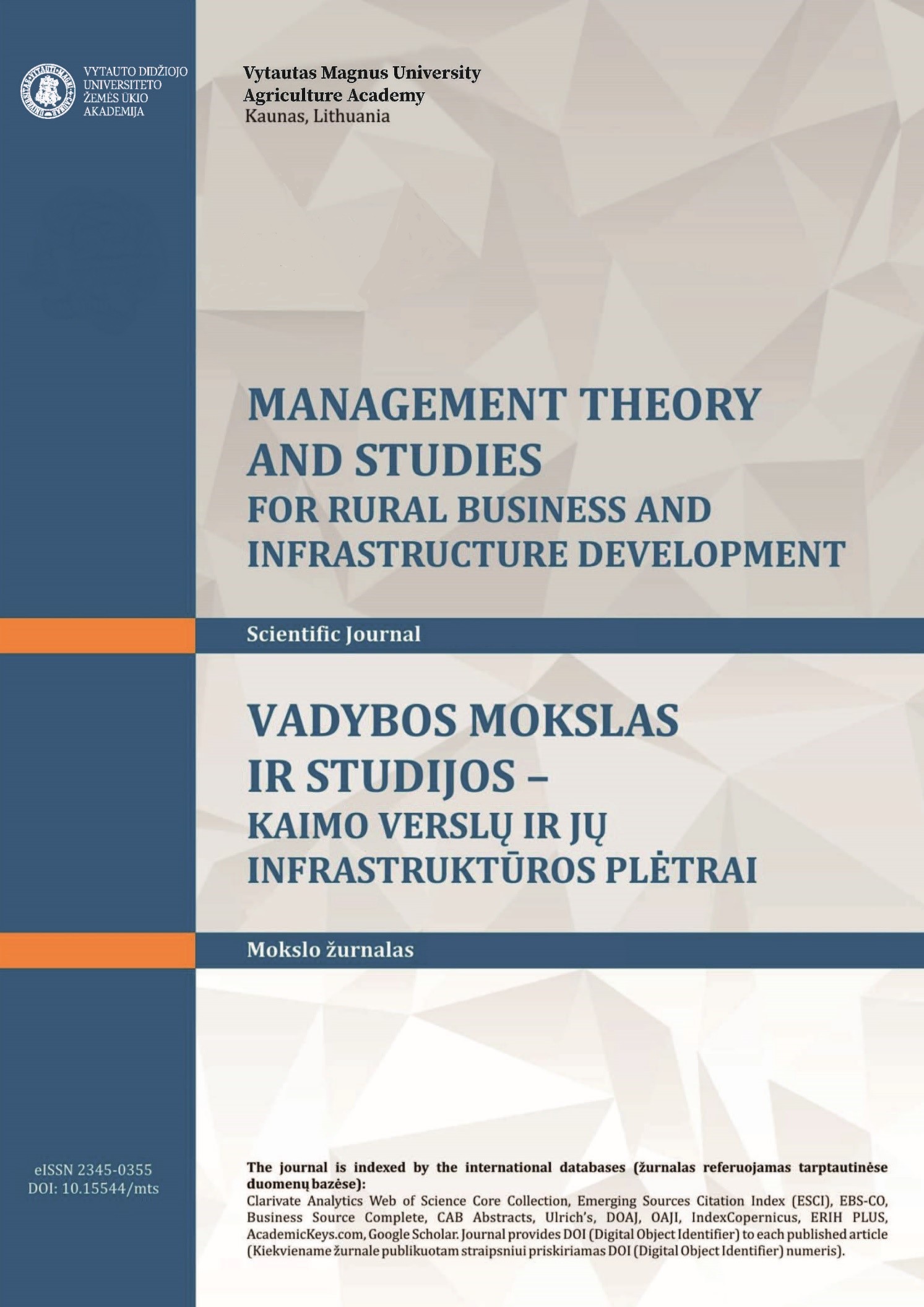 Downloads
How to Cite
Radionova, I., & Usyk, V. (2019). FORMALIZATION OF THE EDUCATION FUNDING RULES AS A PUBLIC MANAGEMENT INSTRUMENT. Management Theory and Studies for Rural Business and Infrastructure Development, 41(3), 354–368. https://doi.org/10.15544/mts.2019.29